Jokari-Krampe is considered the market leader in stripping and dismantling technology for all types of wires, cables and conductors. The wire stripping specialist offers innovative solutions and professional tools for all applications in which wires must be processed easily, quickly and safely.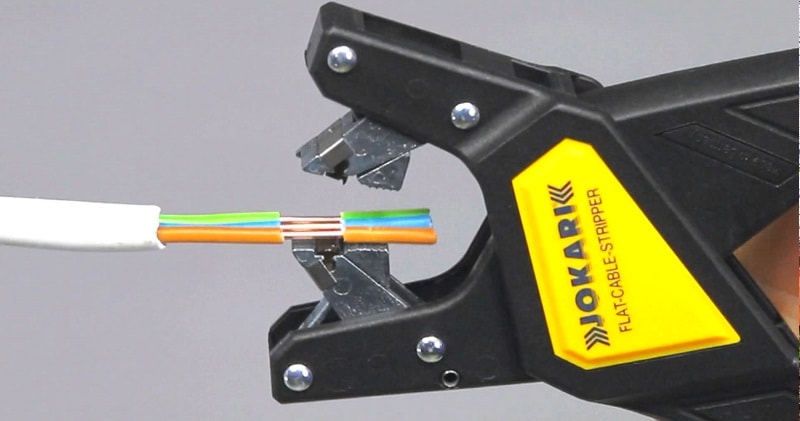 image/text credit: Jokari Krampe
Proven a million times over, the JOKARI cable knife is the tool of choice for stripping all standard round cables. The cutting blade automatically repositions from cutting around to cutting along the sheath for fuss-free cable stripping. Each JOKARI cable knife benefits from special Titanium-Nitride coating (TiN) to achieve longer life, faster cutting, and less wear.
Many industrial applications require utmost precision and perfection from wire strippers.These specialist tools are indispensable helpers for all switchboard construction,mechanical and plant engineering and industrial cabling purposes.
Advertisement
The automatic wire strippers convince with their light-weight fibreglass-reinforced polyamide construction for exceptional quality and high strength. They are developed to suit the needs across various industrial applications.
Ergonomically designed for fatigue free, repetitive stripping they are easy and safe to use even in hard to reach places. Their long life and wear-proof quality will not fail to impress their users anew on every single day.