Cooking on a rock is a method of cooking since ancient times. By putting the rock on the fire the heat will make the meat cooked. This method of cooking will make the meat less dry and tastier when baked directly on the fire.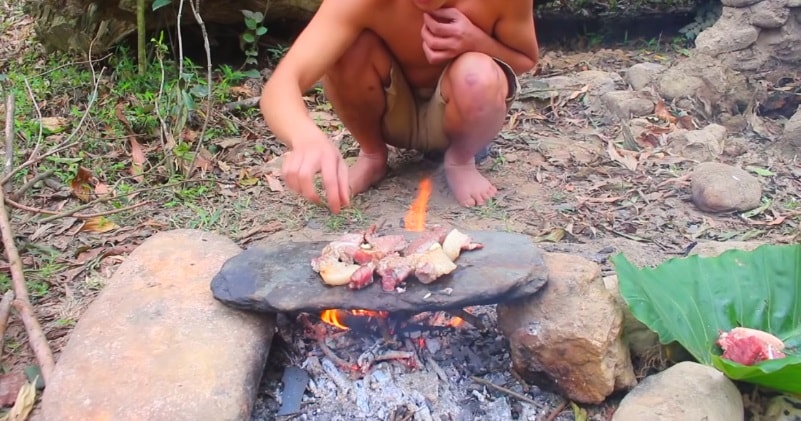 source/image(PrtSc): Primitive Technology Idea
In order to pick up that heat and maintain it for cooking, it should be around 4-6 inches thick. And you need to clean the surface well with plenty of clean water.
The rock can be propped up on a stand of other rocks, or it can be situated over a trench in the dirt with the fire underneath. Just make sure that the rock can't fall over, and that there is ample airflow for the fire.
Advertisement
It is so simple as it requires no pans or utensils, but produces excellent results. This makes it perfect if you want to trek somewhere and cook on a fire without carrying excess equipment.The flavour is always excellent when cooking this way.