What you see here is a prototype from 1967 called Gyro-X that stays up on two wheels through the use of a gyroscope!In this video you'll see it in action during the Concorso d'Eleganza at Villa d'Este.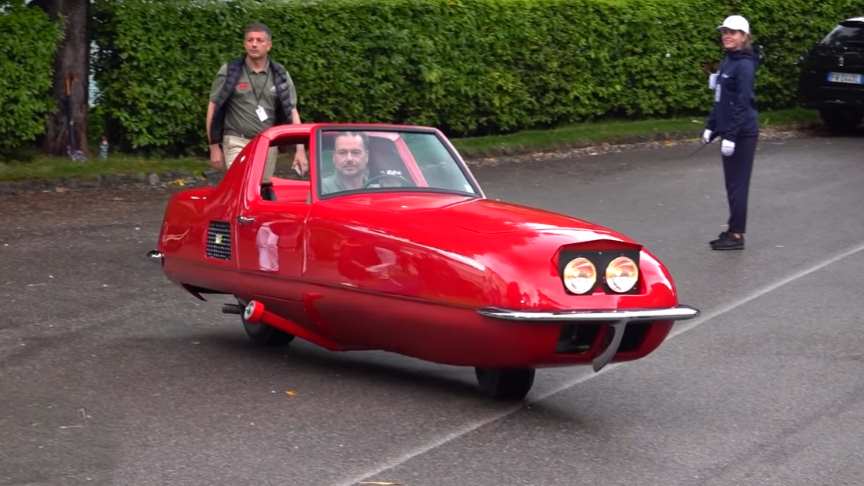 source/image: NM2255 Car HD Videos
Proposed as a possible solution for future transportation, the two-wheeled vehicle provided many thought-provoking ideas for revolutionizing transportation.
The single-seat Gyro-X was created by renowned industrial designer Alex Tremulis, who was contracted by Gyro Transport Systems.Powered by a 1,275cc four-cylinder from a Mini Cooper, most likely chosen because it was small and powerful, the Gyro-X was a single-seater with a tubular frame and an aluminum body.
Advertisement
The Gyro-X was reported to reach speeds of 125 miles per hour using an 80 horsepower.The Gyro-X made use of a single 22-inch hydraulically-driven gyroscope which stabilized the vehicle, allowing it to swoop through 40-degree banked turns without tipping.