Simple, robust, and versatile devices for motorcycle riders to park, move, store and retrieve their bikes.Unique multi directional wheels provide unlimited maneuverability of the front and rear of the bike.Simple design for quick and easy everyday use.Dynamoto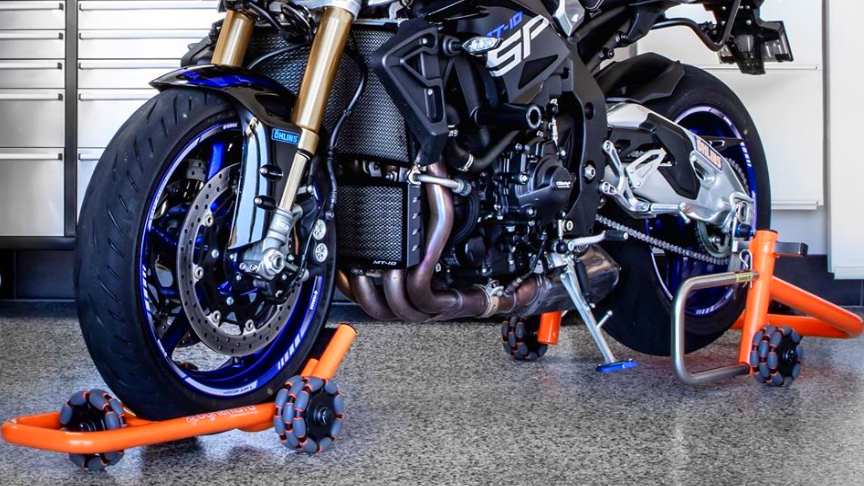 High quality materials and construction for stability and safety.Unlike a conventional swivel caster, the rotacaster™ multi-directional wheel does not swivel about a pivot point, yet still provides full 360 degree mobility while maintaining a fixed orientation.
This allows the load to be safely levered or pivoted off the wheel without any rapid load shift due to rotation about a swivel offset.Side-rolling multi-directional wheels provide full 180 degree rotation, and precision sideways rolling movement.
Advertisement
The Dynamoto motorcycle stand truly is a revolution in what you can achieve with your motorbike storage. For so many of us, space is at a premium in our homes and garages – but with a Dynamoto motorcycle stand, it's possible to get your bike into even the tightest spaces and around previously impossible corners.
The 125mm (5″) wheels make traversing tiled floors, concrete expansion joints and other imperfections easier than smaller wheels.Non-marking polyurethane rollers ensure no marking or scrubbing of floor surfaces.Dynamoto