First 3D printed floating house, produced in Czech republic, named Prvok Protozoa designed by Michal Trpak and Scoolpt team architects:Jiří Vele, Kateřina Nováková.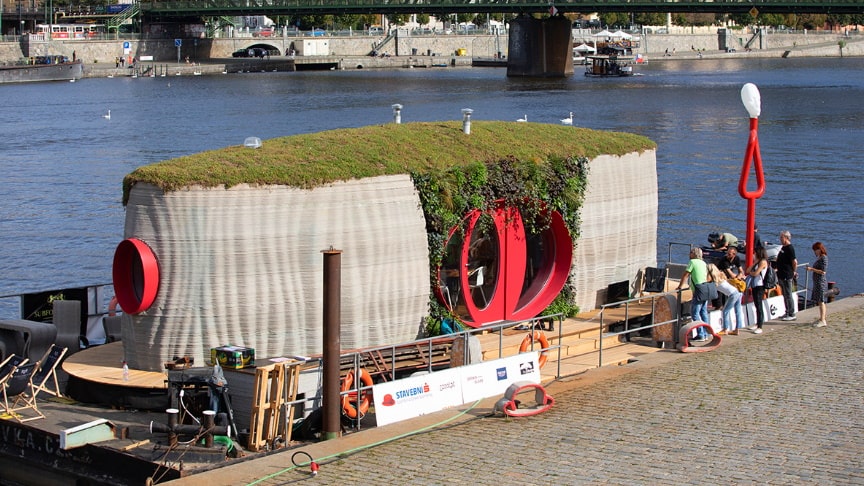 Custom shape:The end of the dice and boring shapes, graceful curves and organic shapes is what this is all about – so we print.
Prvoke has 43 square meters of floor space that accommodates three rooms: a bathroom with a toilet, a living room with a kitchen, and a bedroom.
Advertisement
48 hours rough construction:Assembly then in the order of weeks according to the requirements for interier and technologies.
High strength:The printed shell has 3 times greater strength than concrete and can withstand even a large impact.Effective and exact distribution of material with robot has also effect on almost zero waste./scoolpt