In this video from the 2022 Auto Crusade Car Show held in Cumming GA, I caught up with this 1958 Chevrolet Pickup Truck. Covered in a Hot Hughes Blue called Skyrocket it's not one You're going to lose in a parking lot, I really like it!! These 58 Chevrolet Pickups were cool from the factory and they don't need a bunch of customization.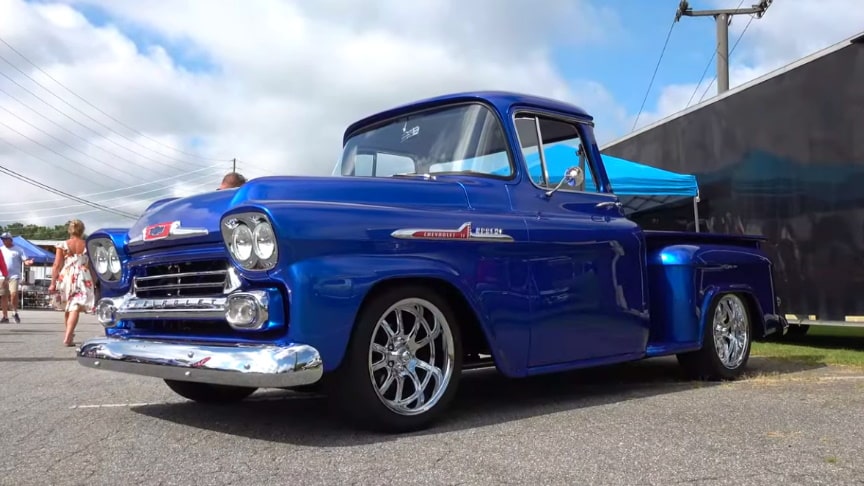 source/image: ScottieDTV
This one was converted from a small back window truck to a big back window truck. The custom leather interior is a light gray with some red and blue accents.In my opinion it goes well with the Skyrocket Blue of the rest of the truck.
Wheels are always a personal choice and no one set will please everyone, the ones they chose to run on this 1958 Chevrolet Pickup Truck works well with the rest of the build. Under the hood is a cleanly installed 350 Small Block Chevrolet with a carburetor.Old school cool!
Advertisement
The suspension and brakes have been upgraded to modern technology so that this 1958 Chevrolet Pickup from the 2022 Auto Crusade Car Show handles as well as it looks!.A cool build for sure.A 1958 Chevrolet Pickup Truck from the 2022 Auto Crusade Car Show in Cumming GA./ScottieDTV