The 250 Puch presented in 1934 was given the type designation S4. This stood for four-speed sports and thus distinguished it from the rather staid T3 (touring three-speed) model.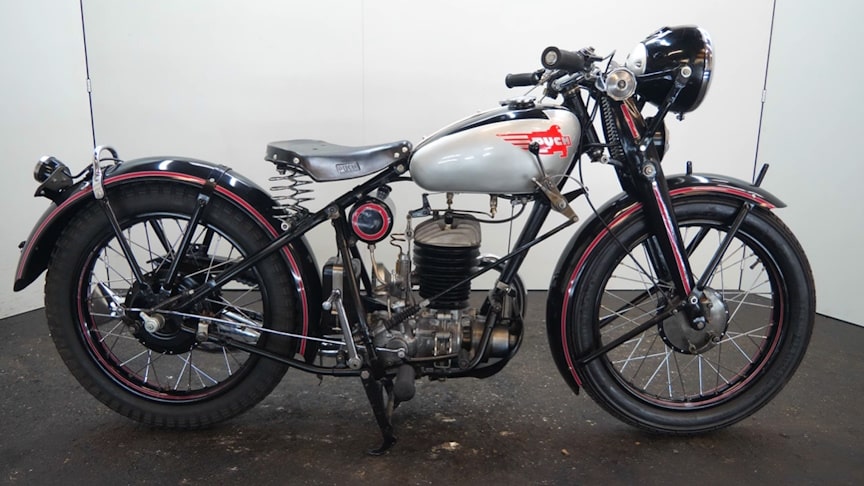 source.image: classic-motorcycle.com
Conceptually, the S4 was an extremely modern motorcycle for the time, which was particularly evident in the load-dependent fresh oil lubrication of the engine and the special design of the clutch in the rear wheel.
The model was not only very popular with the civilian population, it was also used frequently and successfully in races. The S4 was Puch's top model at the time.
Advertisement
This S4 with a sporty sound and much power is a figurehead in terms of construction and a sign of what was feasible at the time. The machine was restored a few years ago.
Displacement: 248 cc
Cylinder: 1 – split single
Engine type: 2-stroke
Bore / Stroke: 45 x 78 mm
Power: 10.5hp @ 4.300 rpm
Weight: 120 kg
Top Speed: 110 km/h
Production years: 1934 – 1942