Fulpra combines cargo capacity and robust technology with the convenience and smooth ride of a bike. Not just any bicycle, but the strongest yet smoothest of its kind. Developed and produced in the Netherlands by the highest standards for safety and quality.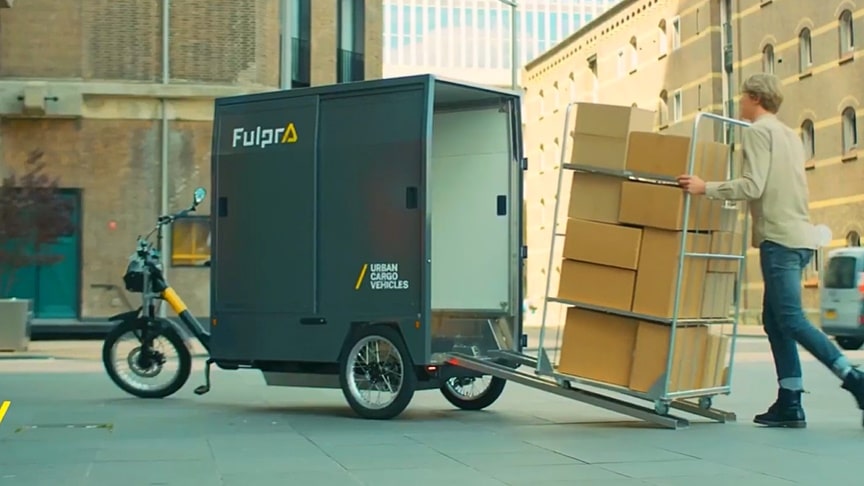 source.image: Fulpra Mobility
This means that you do not have to drive a van around town anymore, but can still easily carry the same load. And bike routes will get you quickly right to any doorstep. Without emissions or delay.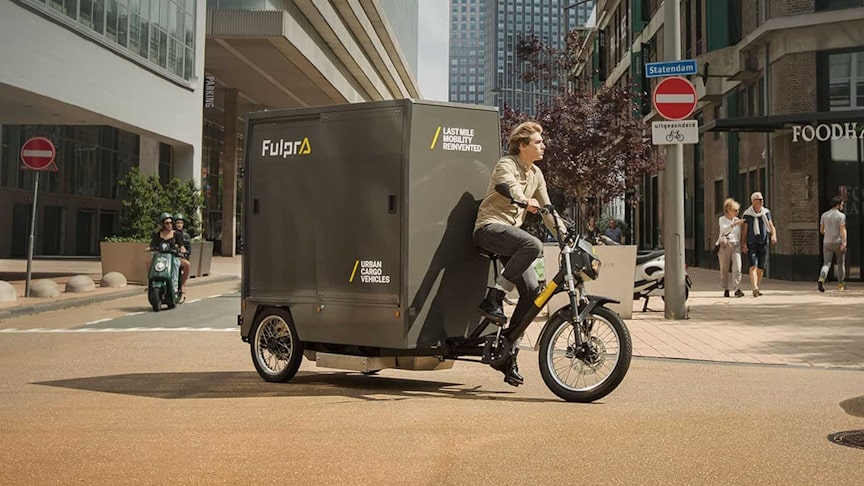 source.image: Fulpra Mobility
The 3000 litre (3 m3) cargo space is more than 170 cm long and almost 100 cm wide. In this way you can easily carry two complete roll containers. But also euro pallets, crates and stretchers fit in the cargo space. Loading and unloading is super fast thanks to the two easy to transport ramps. The five surrounding doors ensure that you can access your cargo from all sides.
Advertisement
The unique tilting system in combination with the automatic shifting pedal assistance makes every curve, bridge or slope a piece of cake. Extremely robust and a huge cargo capacity, but still with the smooth riding characteristics of a comfortable bike. Even with a load of 350 kg.
The Fulpra cargo bike works with separate 1900 Wh or 2200 Wh batteries from Cleantron. Powerful, tested batteries with a range of 30 to 40 km per battery. The "hot swap" batteries are directly exchangeable. You just click the empty battery out of the protected battery box under the bike, and then immediately click in a full battery.
In short:
– Professional e-cargo bike (25 km/h)
– 3000L (3m3) or 2000L (2m2) load capacity (differs per model)
– 25 km/h (pedal assisted)
– Up to 80 km range (swappable battery packs)
– Tilted steering for optimal urban agility and bike stability
– EU approved to highest safety standards
– No helmet, no driver license, bicycle rules