The Q-yachts introduces the world's first yacht with an electrical propulsion system, the Q30.Q30 can accommodate up to eight guests at once with the help of the multi-functional beach deck at the rear.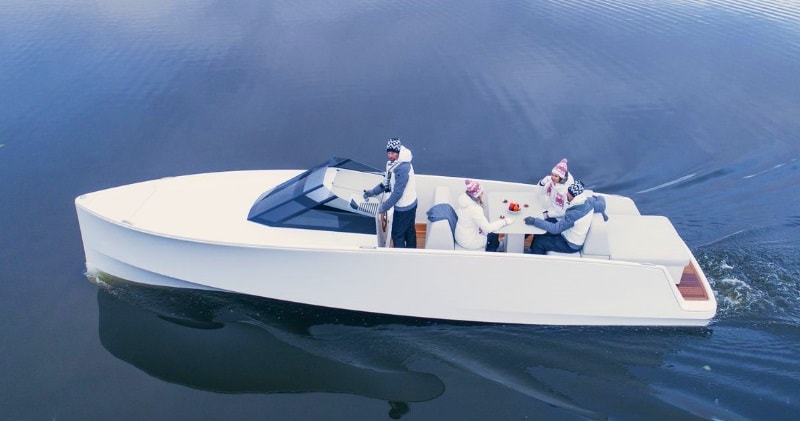 source/image: Q Yachts Oy
From hull to exteriors, to the spacious interiors and touch screen operations at the helm, the Q-Yacht has been developed with one thing in mind — to be able to enjoy the journey.
WIth a 30kWh lithium battery pack the Q30 provides the smoothest and most silent motor around. The max range is 92 miles at the 10 mph cruising speed or 25 miles full-out at 17 mph.
Advertisement
The result is a hydrodynamically optimized efficient hull that produces minimal wakes, and a boat concept which is simple to operate.All this provides for the smoothest and most silent motor boat on the market — a unique experience where the journey itself truly becomes the destination.