Hans.B build and fly this Antonov AH-225 with the Buran Spaceship Ukraine, enjoy it. Bühr is the brain behind a roughly 1:25-scale model of the Antonov An-225 Mriya.The first one is the Buran Spacecraft and the other one is the Antonov An-225 which is actually designed initially to transport the Buran.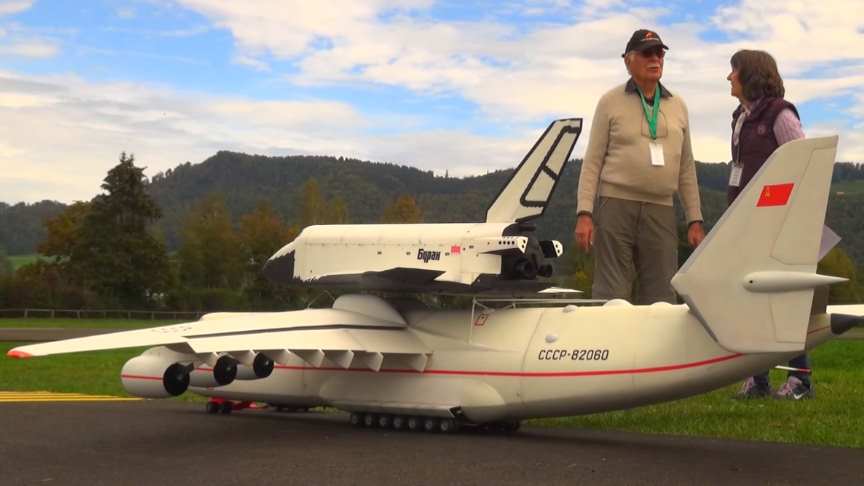 source/image(PrtSc): RCHeliJet
The 11.5-foot, 26-pound Antonov isn't the biggest known flight-capable An-225 replica, but it is the only one capable of launching a flying rendition of the Buran, the USSR's stillborn copy of NASA's space shuttle.
Here is a Stunning video of Antonov An-225 Mriya RC Scale Model launching a Buran Space Shuttle.In the video, you'll see a gigantic Rc version of the world's biggest plane. Possibly the only one of its kind as well, they also decided to strap Buran on top for a mid-flight release to make it even more spectacular.
Advertisement
The plane is equipped with 6x EDF Motor's, just like the original, and I have got to tell you, it is almost equally impressive.What makes it more fascinating is when the Buran separated while they are both on air. What an impressive creation indeed.