Rats learn how to drive little cars in order to collect food. The experience highlights their intelligence, which suggest they smarter than we know.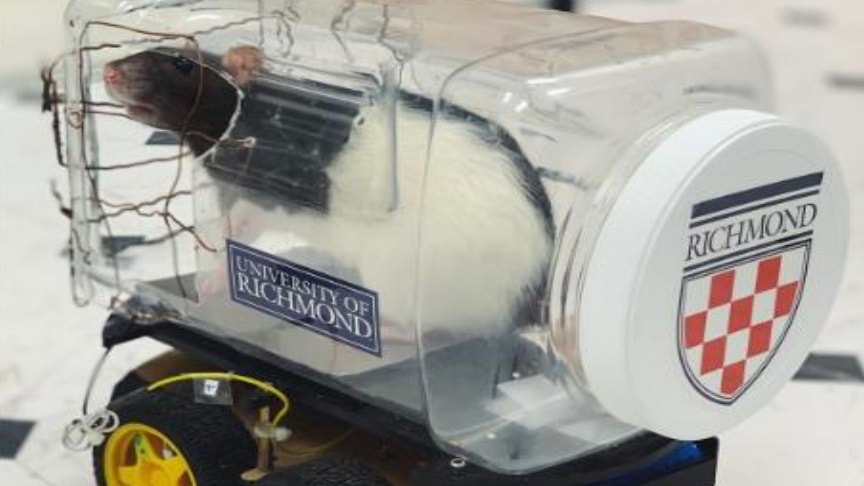 source/image: University of Richmond
The scientists of the University of Richmond, led by Kelly Lambert experimented if rats could be trained to carry out tasks that are more sophisticated than finding their way through a maze. Turns out they are able to drive a tiny makeshift car if there is a Froot Loop nearby.
The tiny car was designed using a clear plastic food container on wheels, an aluminium floor and three copper handle bars that act like a steering wheel.
Advertisement
In order for the car to run properly the rats would have to interact with different parts, stand on the floor and grip the copper bars with their paws.
The University of Richmond did a stress study involving rats that taught them how to drive little tiny rat cars, The New Scientist reported this week.