This luxury electric coupe concept is powered by four in-wheel motors, and packs autonomous and driver-assistance technologies. Its windows are dimmable, and it has an interactive ceiling display that floats above rear seat passengers. With an estimated 536 hp, it can zoom to 62 mph in 3.8 sec.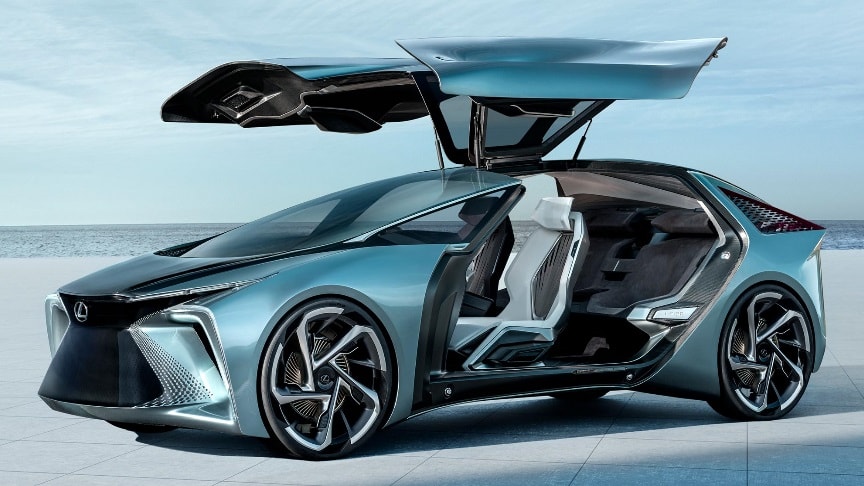 source/image: Lexus 
It is fitted with a solid state 110kW/h battery that can charge at 150kW and offer a range of around 310 miles – all in the ballpark of the figures for EVs already on sale made by rival manufacturers using current lithium-ion technology.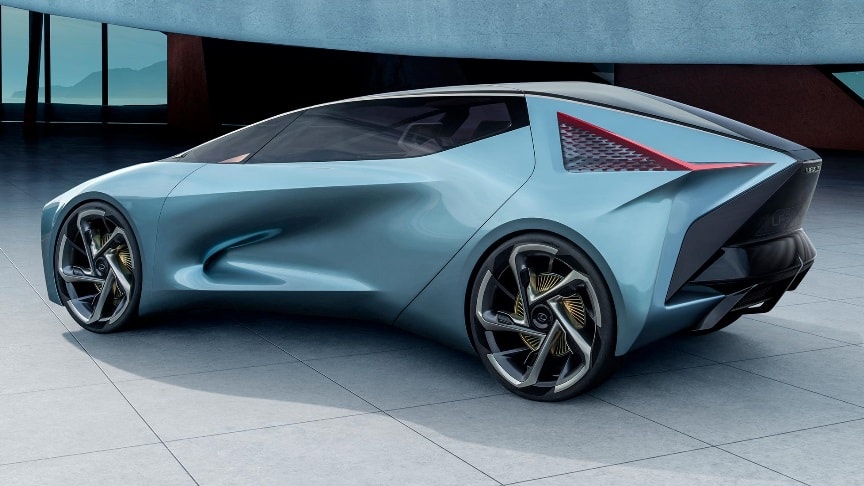 source/image: Lexus 
Evoking the original fun of driving, Lexus is developing new advanced posture control and other electrification technologies to further evolve driving pleasure.
Advertisement
Inside, the LF-30 is also highly futuristic, with a steering wheel that retracts when it is in an autonomous mode and extends when the driver wishes to take control.
Evoking the original fun of driving, Lexus is developing new advanced posture control and other electrification technologies to further evolve driving pleasure, and to fundamentally transform the essence of luxury vehicles of the future. Towards this end, Lexus is drawing on the lessons learned developing the core technologies found in Lexus' popular range of gasoline-electric hybrids, including battery management, power control modules, and electric motors./Lexus 
In particular, the technology of Lexus Electrified enables integrated control of powertrain, steering, suspension, and brakes, realizing the ultimate potential of the motor control technology cultivated in HV. With this technology, we can control the driving force to provide ideal vehicle posture according to each driving situation. Lexus endeavors to continue providing enjoyable and safer driving vehicles./Lexus