The Eurocopter Tiger is a four-blade, twin-engine attack helicopter which first entered service in 2003. It is manufactured by Airbus Helicopters.This giant RC Scale Tiger helicopter powered by a Jakadofsky PRO X turibne engine, it has a rotor diamater of app.2.71m and a lenght of Length: 2,50 with a take-off weight: app.20 Kg.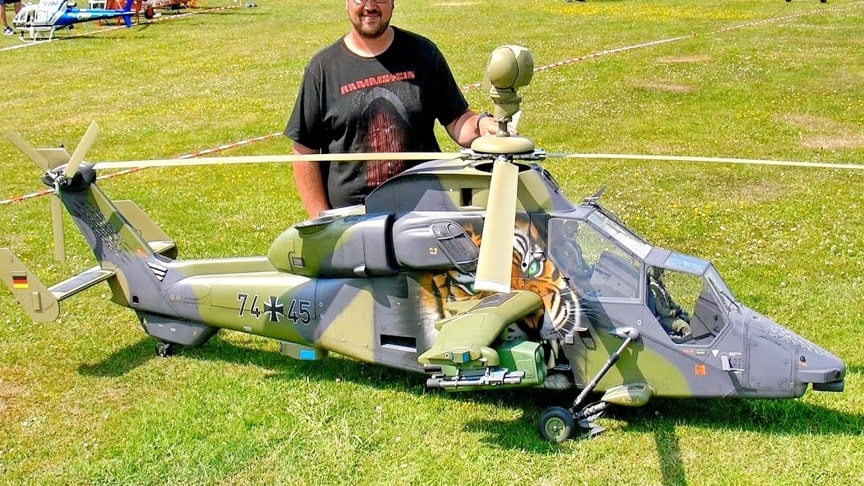 source/image(PrtSc): RC MEDIA WORLD
The finished model can then hardly be distinguished from the original.The 3-blade tail rotor is made entirely of aluminum with a bevel gear combination 1:1 with a diameter of 23.3 mm.The production of all parts is done in moulds.
High-quality resin systems was used to produce high-strength, very light-weight components, which in the end produce all parts necessary for the construction of this RC Tiger helicopter.
Advertisement
The cockpit in precisely the right location and the mechanics are built into the engine compartment just like in the full scale version.The pilot of this helicotper is Steffen Richter at the Jets & Props 2022, Germany event.What's amazing is the level of details that went into building the helicopter.