The L4-172 is a miniature inline four-cylinder four-stroke engine model newly released by the HOWIN team, which demonstrates a strong engine manufacturing spirit. It is based on early real car engines that are widely used and designed with perfect style and appearance, recreating the elegance of full-size cars in scale models.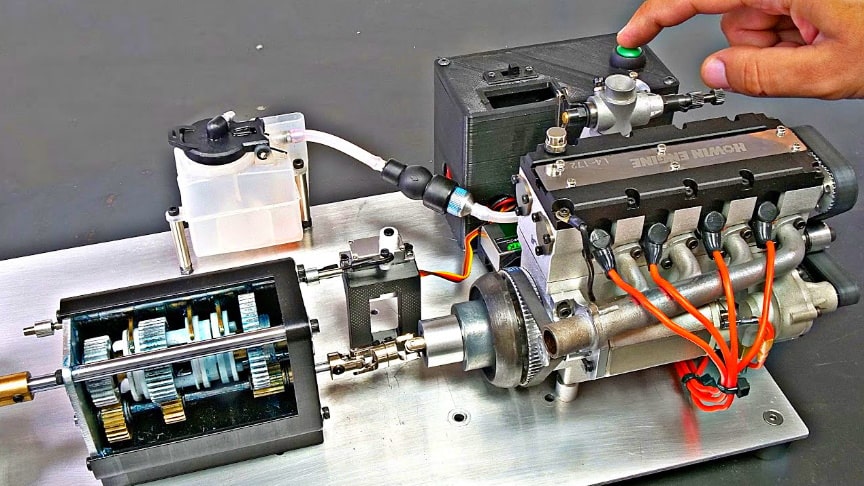 source/image: JohnnyQ90
Features smooth idle running and a high speed up to 15000rpm like a little violent beast, due to the 480 brush motor and convenient electrical starting.
All parts of the model are made of carefully selected material, among which the piston ring is made of nodular cast iron, and the cylinder block & crankcase of the cylinder head are processed by aluminum alloy CNC, as well as colored through anodic oxidation after sandblasting.
Advertisement
The gearbox is intented to go with the toyan v8 rc car. The gear ratios are more suitable for this engine that revs lower than an electric motor. I also plan to add a reverse and neutral mechanism.
Specifications:
Displacement: 17.2cc (4×4.3cc)
Cylinder: Inline Four-cylinder
Stroke: Four-stroke
Cylinder Diameter: 18.00mm
Stroke: 17.00mm
Rotational Speed: 3000-15000rpm
Power: [email protected]
Cooling Mode: Water Cooling