Roger.K from Switzerland have built this Blackbird SR71 and fly it in Meiringen Airport Air Force BaseRoger.K uses a Futaba radio to control his 85-pound SR-71 and it is an impressive 13 feet long. Powered by a pair of JetCat P-300 RX turbines.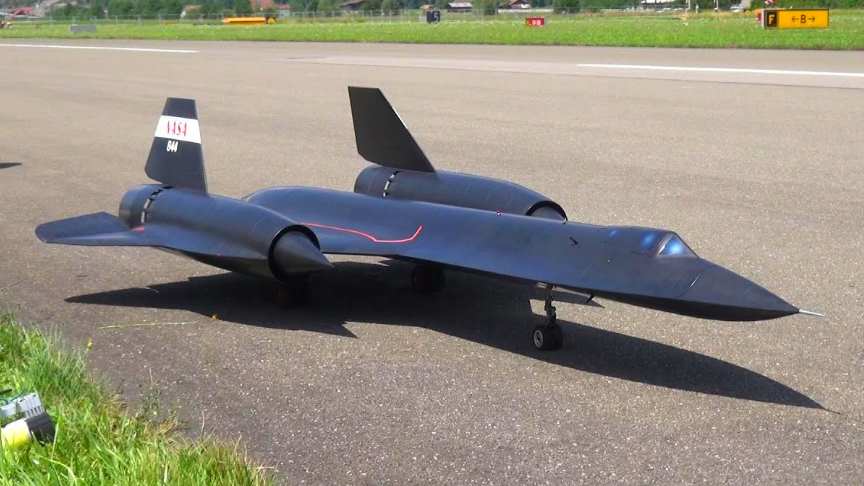 source/image(PrtSc): RCHeliJet
And he completely scratch built the scale retractable landing gear complete with disc brakes. The amazing spy plane also uses a scale drogue chute to shorten the landing run out after touchdown./RCHeliJet
The model has a wing span of 2.46m and is an impressive 4.8m long and weighs in at 36Kg. Construction is basic balsa and plywood construction with fiberglass cloth and resin finish.The tank capacity is 5 liters of kerosene and the model has a flight time of max. 10 mins
Advertisement
The Lockheed SR-71 "Blackbird" is a long-range, high-altitude, Mach 3+ strategic reconnaissance aircraft that was operated by the United States Air Force. A defensive feature of the aircraft was its high speed and operating altitude.