Here is an amazing Giant RC F-121 Farman Jabiru Scale Model.The airplanes wingspan is 3.85m, the length is 2.7m, the giant airplane is powered by four 2 Kw each electirc engines equiped with four propellers, the weight of the airplane is 15.5 Kg.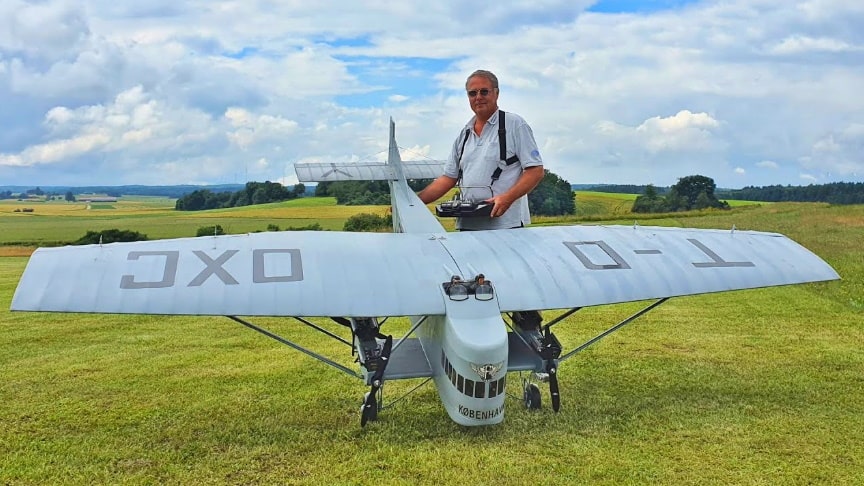 source/image(PrtSc): RCScaleAirplanes
This is the perfect ready to fly RC plane and is built with a great attention to the detail of its appearance and performance.Even the pilots are sitting in an open cockpit on top of the passenger cabin like in the real F-121 Farman airplane.
The Farman F.120 and its derivatives were a family of multi-engine airliners and bombers of the 1920s built by the Farman Aviation Works in France.The Jabiru, which was named after a Latin American stork, was a fixed-undercarriage sesquiplane powered by either two, three or four engines, depending on the variant.
Advertisement
The F.121 or F.3X was the first version to fly, with four 180 hp Hispano-Suiza 8Ac V8 engines mounted in tandem push-pull pairs mounted on stub wings, however this caused cooling problems for the rear engines./wikipedia