The Kalinin K-7 was a heavy experimental aircraft designed and tested in the Soviet Union in the early 1930s. It was of unusual configuration, with twin booms and large underwing pods housing fixed landing gear and machine gun turrets. In the passenger version, seats were arranged inside the 2.3-meter thick wings.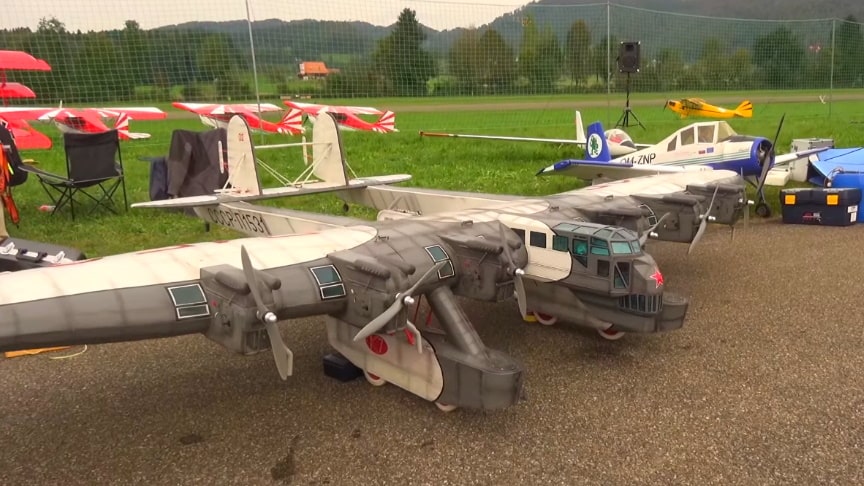 source/image(PrtSc): RCHeliJet
Meant to hold 120 people who would sit within the wings, the plane is something of a cult icon for weird-plane enthusiasts.Here we have a giant RC K-7 Model Airplane with 7x Engines 3x in front of every Wing and one behind to Push the Airplane.
The pilot of the airplane in this video is Rainer Mattle.The 1:11 scale model airplane has a wingspan of 4.9m a length of 2.6mWith six 15cc ASP gas engines and an electric pusher motor, the 43 kg model has plenty of power.
Advertisement
Built up from wood, it's also equipped with 16 servos, brakes, and steerable nose wheels and can be disassembled into six modules for easier transport./RCHeliJet