The Do X was a semi-cantilever monoplane. The Do X had an all-duralumin hull, with wings composed of a steel-reinforced duralumin framework covered in heavy linen fabric, covered with aluminium paint.The Dornier Do X was the largest, heaviest, and most powerful flying boat in the world when it was produced by the Dornier company of Germany in 1929.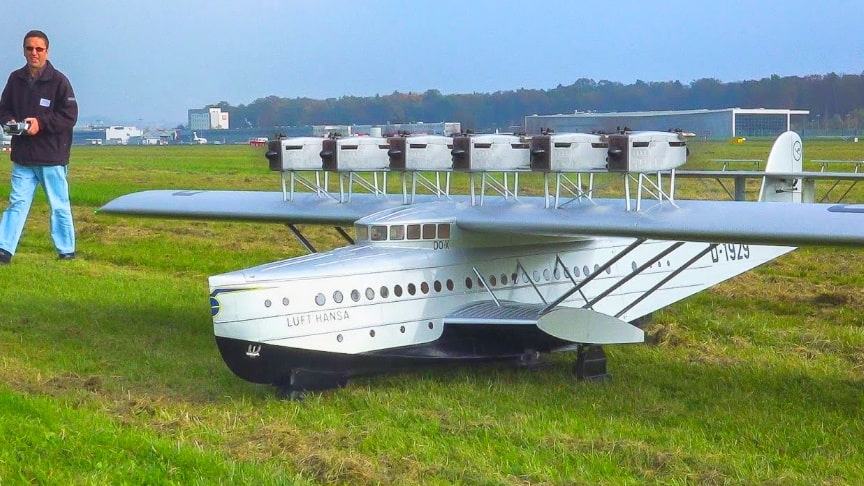 image: RC RC RC!!!
This amazing RC flying boat is the largest and most powerful model of the 1929 Lufthansa amphibian airliner ever built! Shown here at FMT Flugschau Stars des Jahres event, the 1/10-scale is piloted by Michael Bräuer. The Do X has a wingspan of 4.8m feet and weighs 60kg on takeoff.
The RC airplane is powered by 12 O.S. .60 4-stroke engines! Mounted with six dual engine pods, just like the full size aircraft, just watching Michael prep and prime and start all 12 engines is fascinating.
Advertisement
The scratch built model uses conventional wood construction and includes retractable landing gear and an amazing amount of scale detail.While up in the air, the Lufthansa flies like any other RC model in the hobby. During low passes, you can hear the sound of its twelve engines doing their best to keep the plane afloat.