Zündapp was a major German motorcycle manufacturer founded in 1917 in Nuremberg by Fritz Neumeyer.The Zündapp KS600, first released in 1938, had a 28 hp (21 kW) horizontally opposed twin cylinder motor with overhead valves displacing 597 cc (36.4 cu in). The KS600 was often coupled with a Steib sidecar,The KS 600, with a top speed of about 145 kph (90 mph), was Zündapp's fastest prewar model.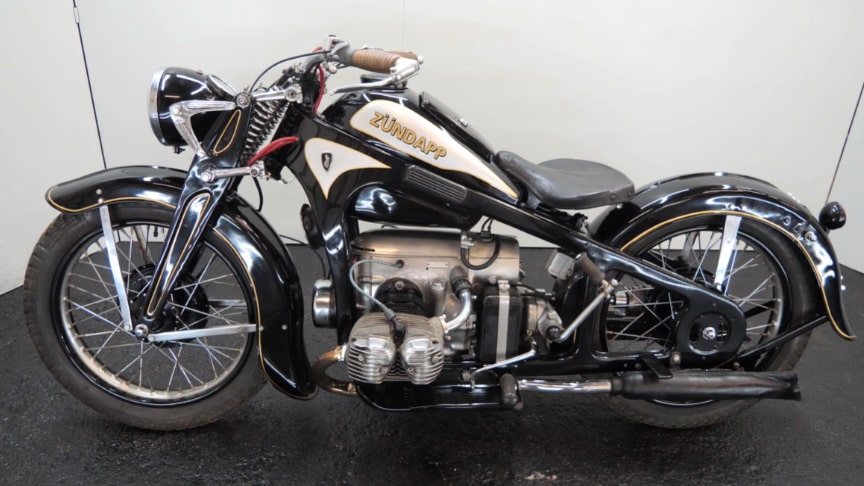 image: classic-motorcycle.com
The new Zündapp range was an enormous success, and in September 1933 the firm produced its 100, 000th machine, quite an achievement after little more than a decade as a motorcycle manufacturer.
Immediately prior to the outbreak of war in September 1939, Zündapp introduced an overhead-valve twin, the KS600. The latter's 597cc engine produced 28ps, and like the rest of the larger Zündapps the KS600 featured the chain-drive 'gearbox', shaft drive, and the pressed steel frame and forks.
Advertisement
This sturdy bike is a good runner and has much torque with its 600cc overhead valve engine. It was one of last produced pre-war KS600´s and is equipped with a practical side stand.