A clip from the Television series "Ripley's Believe It Or Not" with host Jack Palance that aired in the mid-1980's. The story was about automobile safety and the importance of wearing your seat belt.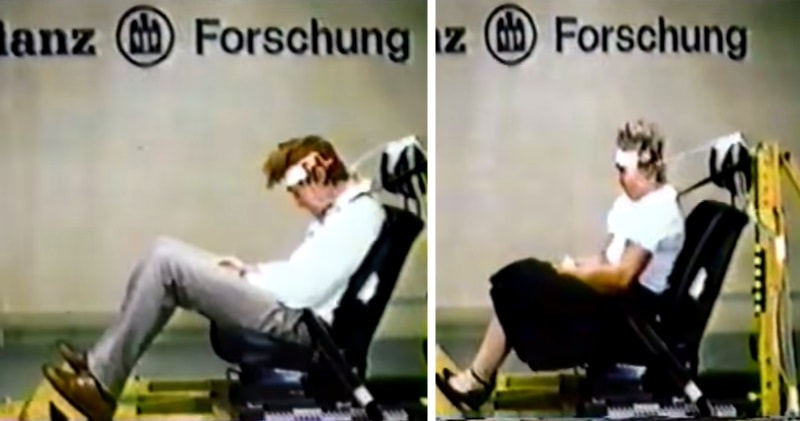 image/text credit: adamstarpictures
The first half featured the familiar footage of crash test dummies in the ultra slow-motion from American car crash tests done in the late 1970's and early 1980's.
The video also shows people hitting other vehicles driven by humans while on snowy roads – and drivers smashing into trees which such force the windscreen detaches from the car frame.
Advertisement
This amazing clip shows the end of the segment where German crash tests used live human volunteers. As far as I can tell this is most likely from the episode that aired on October 6, 1985.