Car headlights fade and yellow over time. Environmental factors like heat and UV accelerate headlight aging.Fortunately, polishing them to like-new condition is not difficult or expensive.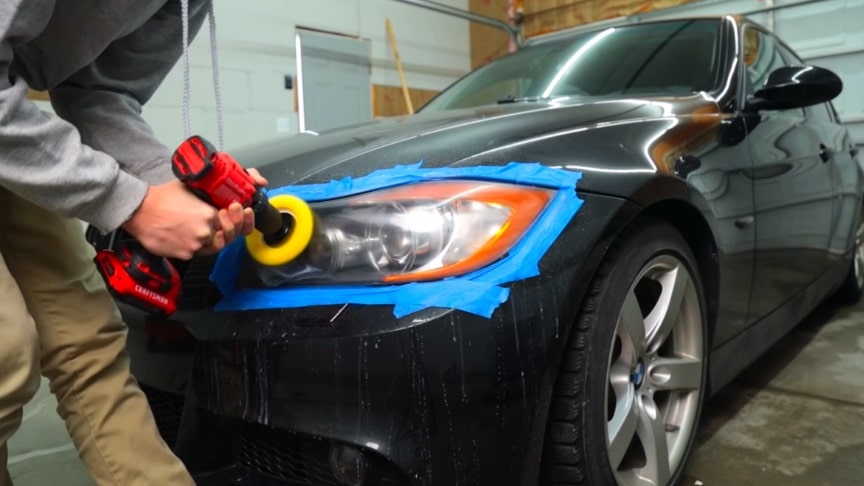 source/image: Justin Buice
In this video, I test out Meguiar's Heavy Duty headlight restoration kit. This kit is curated for lights that are severely hazed. Watch the video from Justin Buice for full instructions.
Unless you are planning to polish your entire car, it is a good idea to mask around the headlight. I used the blue painter's tape because it comes off easier, without leaving a sticky residue.
Advertisement
The Meguiar's kit provides a clean microfiber detailing cloth, an ergonomic hand grip for the wet sanding pads and a polishing buffing ball that mounts to a drill. I'm very satisfied with the results I was able to get with an inexpensive store bought kit. This kit claims to protect the lights for one year, but time will tell how they hold up. I will keep you guys posted!