This amazing RC flying boat is the largest and most powerful model of the 1929 Lufthansa amphibian airliner ever built! It was initially powered by twelve 524 hp Siemens Bristol Jupiter radial engines in tandem mountings with six tractor propellers and six pushers mounted in six strut-mounted nacelles above the wing.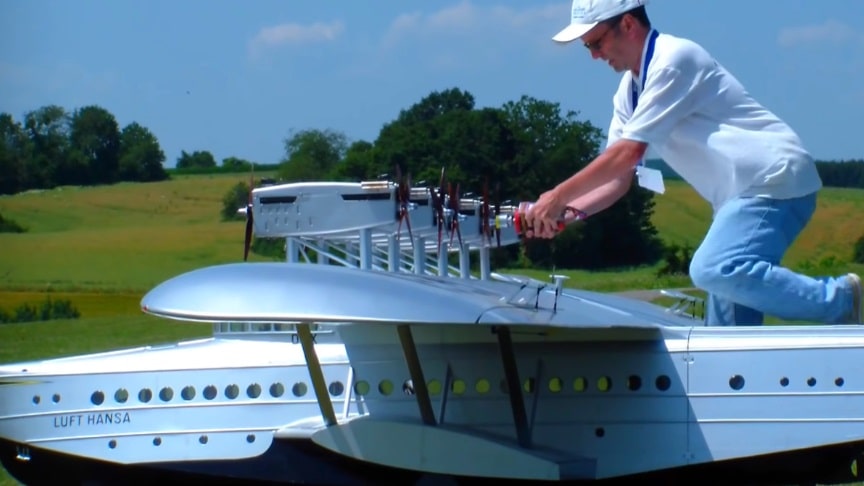 source/image: RCHeliJet
Michael Bräuer from Germany build this Dornier DO-X 1929 R/C Airplane with 12x Gas Engine O.S Lufthansa Scale Flying Boat Model.Wingspan: 4,80 meter.Weight: 60KG.Powerd by: 12x 4 stroke RC O.S Engine.
The scratch built model uses conventional wood construction and includes retractable landing gear and an amazing amount of scale detail.
Advertisement
The RC Dornier X that Michael Brauer built has a 192 in. wingspan and 156 in. length. It is made from balsa and plywood. A total of twelve OS 62 engines power the airplane that weighs some 132 lbs.