Kevin & Elizabeth built this cabin in the backcountry of Montana. Surrounded by trees and wildlife, they are able to enjoy the simple living lifestyle. With the space they were working with, they designed a functional tiny kitchen that serves them well. Their living room is spacious and bright with ample room.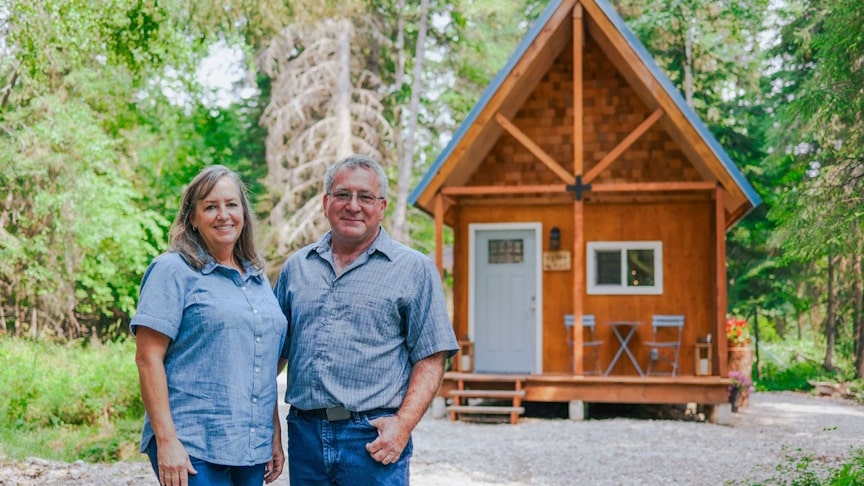 source.image: Tiny Home Tours
This project started back in 2018 and was built slowly as they had to content with the snow. Being the cabin is so remote, Kevin & Elizabeth had to wait until the snow had melted to work on the cabin. Once they got the cobin shell completed, the build progressed much rapidly.
Believe it or not, they build this stunning cabin for only $7k. While they did luck out with some of the building materials, they also thrifted and bargain shopped for building material.
Advertisement
My favorite part of about this build is the thrifting aspect. I thrifted a ton for my skoolie build and was one of my favorite things to do on weekends! What is your favorite part about this cabin?