The Nook on the Hill, a unique small home that stands as a testament to the wonders of innovative design.Across two levels, there are only 33 square metres of floor space but any more room would feel like surplus. The Nook's dimensions are modest, measuring four meters by six meters and standing six and a half meters tall.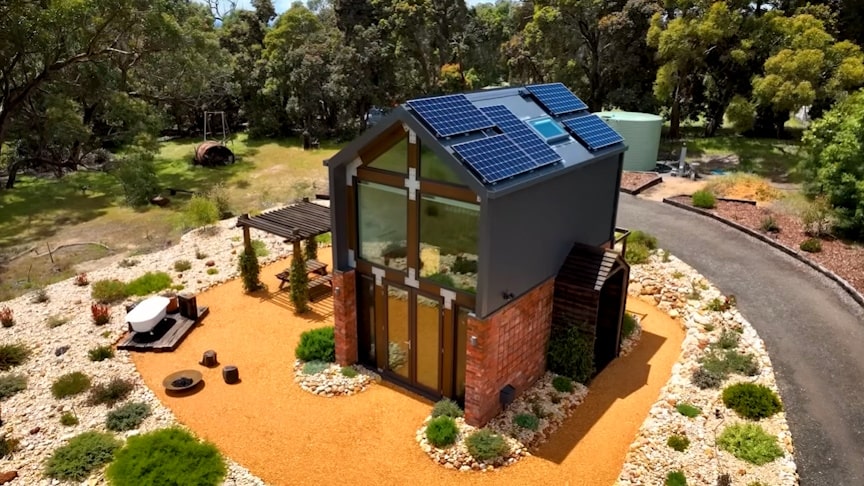 source.image: Living Big In A Tiny House
The west-facing facade is edge-to-edge double-glazed windows overlooking the mountains, welcoming Grampians views into the whole home. This small house has everything. It's filled with character and brilliant design. Spatially, it's an efficient home which boasts all the best qualities of tiny homes and small space design in a slightly larger and grounded structure.
It's solar powered and built with many reclaimed materials. It's filled with art, colour, and treasured handcrafted items. The Nook On The Hill isn't your average house. Far from it. It's small in size, but huge in heart.
Advertisement
There's love built into the walls of this home. Memory of friends and family. For its builders and owners, Benj and Holly, it's a place of sanctuary and healing. The Nook on the Hill stands as a beacon of innovative design, sustainability, and the power of community.