The Gyroflug SC 01 Speed Canard is an unconventional sports plane produced in Germany in the 1980s and 1990s. Inspired by the Rutan VariEze, the Speed Canard was an all-new design created without input from Rutan. Like the VariEze, the Speed Canard is a canard-configured mid-wing monoplane with wingtip fins that incorporate rudders.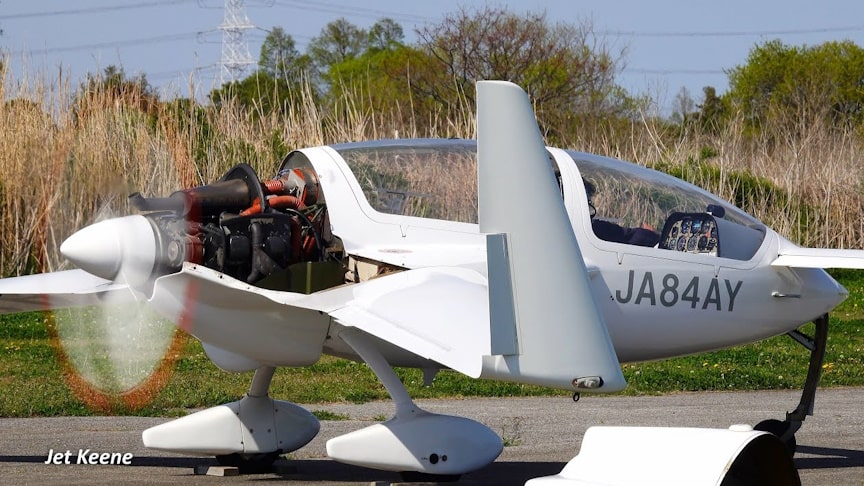 source.image: JetKeene "Prop Plane" Ch
The two-seat tandem cockpit and canopy design were derived from Grob Twin Astir sailplane, and the nosewheel of the tricycle undercarriage is retractable.
Construction throughout is of composite materials, and when the design attained German certification in 1983, it became the first composite canard design to achieve certification anywhere in the world.
Advertisement
Engines fitted varied from the 87 kw (116 hp) Lycoming O-235 up to the 119 kw (160 hp) Lycoming O-320 and, with the latter, cruising at 1,524 m (5,000 ft) at 75 per cent power, a true airspeed of 278 km/h (172 mph), was available. Useful load was 272 kg (600 lb).
General characteristics:
Crew: 1
Capacity: 1 passenger
Length: 4.70 m (15 ft 5 in)
Wingspan: 7.77 m (25 ft 6 in)
Height: 1.81 m (5 ft 11 in)
Wing area: 7.84 m2 (84.4 sq ft)
Empty weight: 440 kg (970 lb)
Max takeoff weight: 715 kg (1,576 lb)
Fuel capacity: 160 L (35 imp gal; 42 US gal)
Powerplant: 1 × Lycoming O-320-D1A air-cooled flat-four piston engine, 120 kW (160 hp)
Propellers: 3-bladed MT-Propeller MTV-6-C/LD