When on the road, the world changes with every kilometre and often leaves you in a permanent state of wonder. When it comes to change, the ERIBA Touring is the perfect companion. Thanks to the practical pop-top roof, it can be transformed in no time at all. Although much has changed on the inside since 1957, it has always remained true to its original design with its aerodynamic front and unique body shape.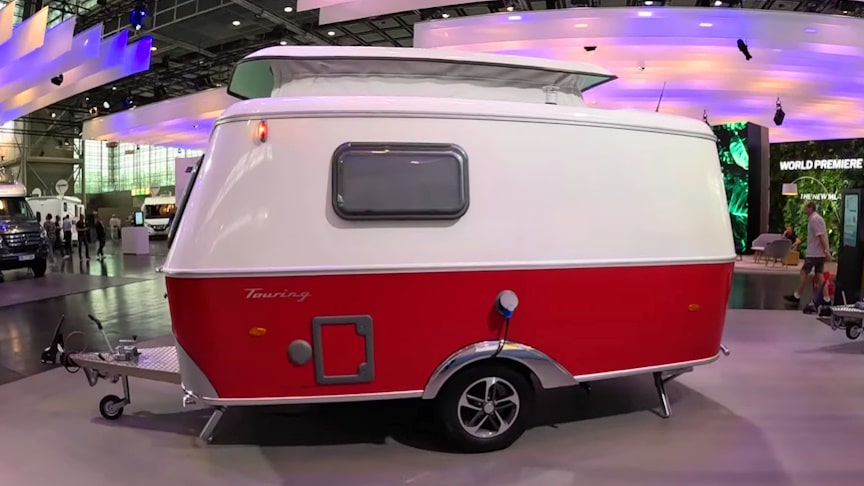 source.image: JARO SPEED
Despite its compact dimensions, the kitchen offers a generous work surface. This space can be further extended via the glass lid of the cooker and an optional sink cover. Crockery, pans and food can be tidily stored away in the cabinet underneath the kitchen worktop. The 2-burner hob, which features flame protection and a glass cover plate as standard, leaves nothing to be desired in terms of culinary delights.
The bed is the most welcoming place of all. And if it also offers storage space – all the better! Concealed under the fixed rear bed in the sleeping area of the ERIBA Touring 310, 430, 530, 542, 550, 630 and 642 layouts is a huge storage space which can also be loaded from the outside via the optionally available locker door. This ensures easy access to everything you need whenever you head out.
Advertisement
Fall asleep blissfully and wake up totally refreshed – all over the world. The cold foam mattresses with soft drill covers provide maximum sleeping comfort. The practical arrangement of the beds not only helps you relax, but also makes life easier if you want to stow something underneath them.The bathroom is your perfect time-out zone and is equipped with a shelf with tensioning straps to store utensils, a towel rail and a bench toilet. The height-adjustable mirror moves up and down with the pop-top roof and the washbasin underneath offers plenty of storage space.
Eriba Touring 430 Urban
L:554/421 W:200 / H:227 (195 inside) total weight: 1300kg
basic price of exhibited vehicle on this exhibition was: 26.990.-EUR
total price of exhibited vehicle in this configuration on this exhibition was: 36.965.-EUR
model 2024