I recently reviewed the Volkswagen ID Buzz, the quirkiest van around — and I loved it! Today I'm going to show you all the quirks and features of the ID Buzz — and I'll also get behind the wheel and DRIVE the ID Buzz to review the driving experience of this van.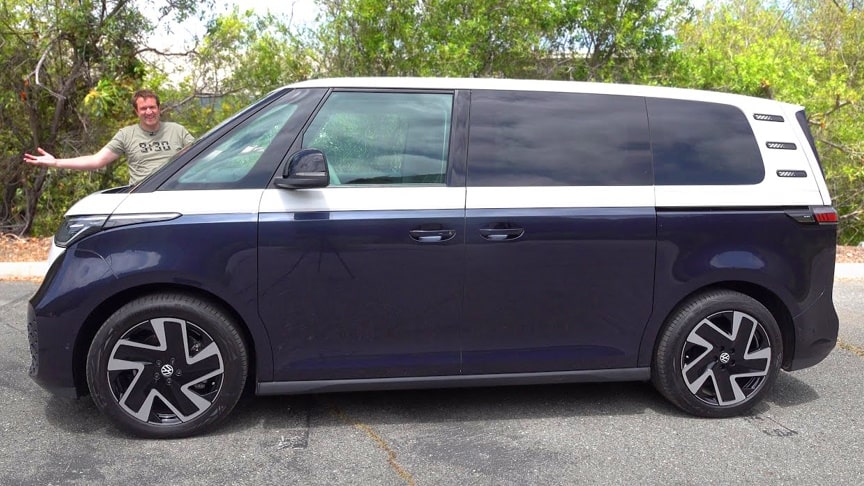 The Volkswagen ID. Buzz is a battery electric minivan produced by German manufacturer Volkswagen. Based on the dedicated battery electric MEB platform, it is the first production electric minivan from Volkswagen and part of the Volkswagen ID. series.The design of the ID. Buzz is inspired by the Volkswagen Type 2 (T1) Microbus.
At 2,988 mm, the wheelbase of the ID. Buzz is similar to that of the current Volkswagen Transporter T6 it is 81 mm wider than the T6 and features a turning circle of 11.1 m,which is approximately the same as a Golf.
Advertisement
The initial short-wheelbase (SWB) version is equipped with rear-axle APP 310 motor with an output of 150 kW (201 hp) and 310 N⋅m (229 lb⋅ft).The coefficient of drag is 0.285 for the SWB passenger version and 0.29 for the Cargo.The SWB/RWD version has an 81 kW-hr battery, of which 77 kW-hr are usable; the estimated driving range is 400–480 km (250–300 mi).