'eZpIn' retro-futuristic bullet-shaped electric motorcycle concept.Designer Mikhail Smolyanov explains his project:"I got the idea for tills strange motorcycle in a strange place, on one of the longest nights of the year.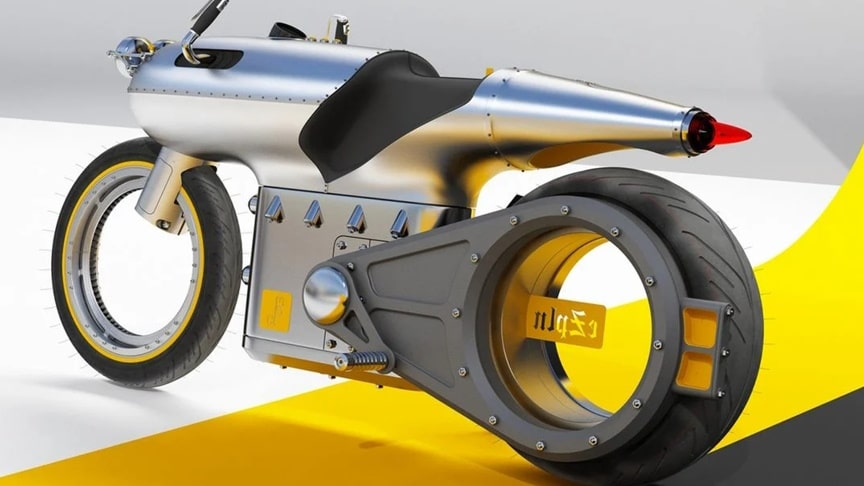 source/image: Mikhail Smolyanov
Aluminum, stainless steel, electric traction and hubless. All this in the style of retrofuturism, and to the mix "dead can dance" with dubstep."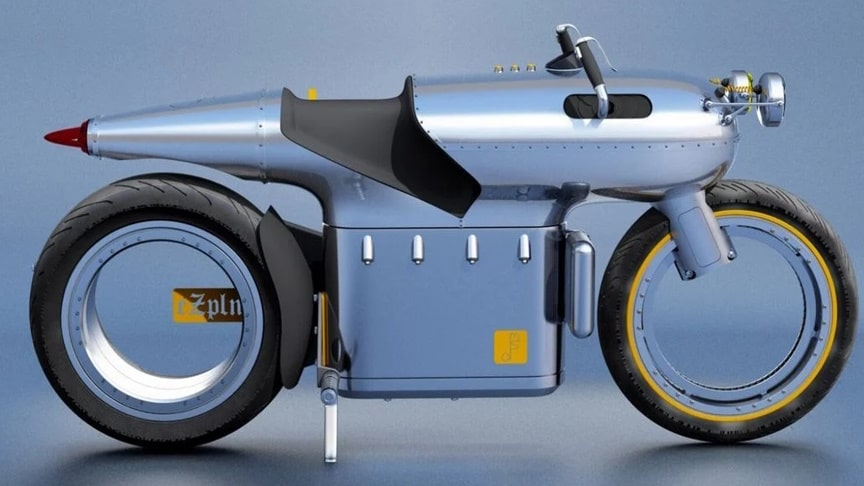 source/image: Mikhail Smolyanov
Called eZpln, is its hyper-aerodynamic shaped motorcycle which can be likened to a bullet or a teardrop.It looks like a vehicle straight out of a sci-fi movie.
Advertisement
It's a mix of past and future, featuring retro-inspired bodywork with riveted sheet metal panels and a pair of very modern, if not futuristic, hubless wheels.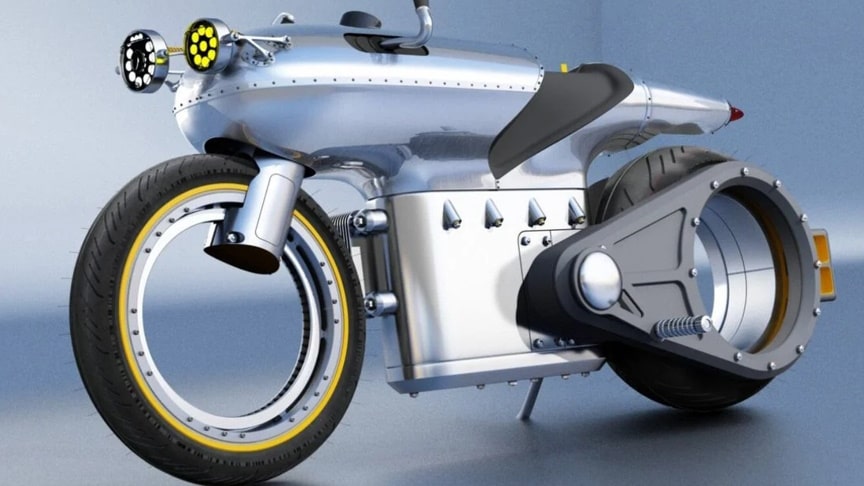 source/image: Mikhail Smolyanov
Taking inspiration from the design of old aircraft, the sheet-metal panels are bent into shape and riveted together.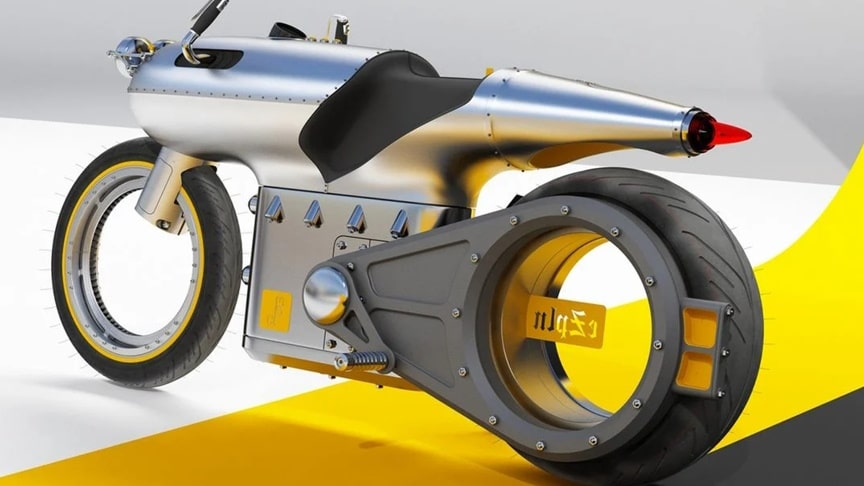 source/image: Mikhail Smolyanov
Smolyanov envisioned his latest design as an electric motorcycle, so the big square mass you see between the wheels must house the battery and motor, connecting directly to the rear wheel.Although it's just a virtual model.