No more need to check in the wheelchair at the airport hours before the flight, with the risk of damage to the valuable and necessary chair.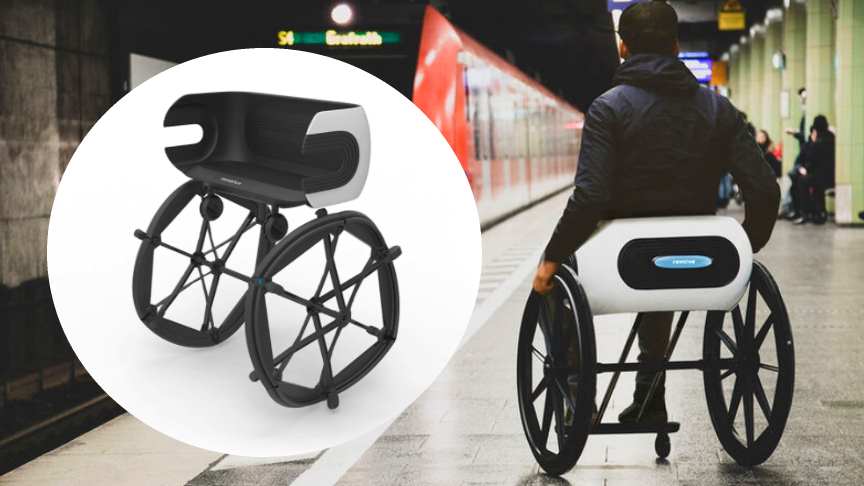 No more long waiting at the luggage delivery.Invented by Andrea Mocellin REVOLVE AIR aims to be the first active wheelchair certified as carry on luggage for national and international flights.
The concept of a folding wheelchair is not new. There are several models which can even be folded up to the size of luggage, but none of them have foldable wheels to make the wheelchair 60% more space-saving.Revolve Air wheelchair can be reduced to a compact size by completely folding the 24-inch wheels.
Advertisement
REVOLVE AIR approaches the wheelchair in a new revolutionary way that makes it the world's first active wheelchair that fits the standards of an universal cabin luggage size restriction. Saving 60% of its space when both wheels and frame are folded.
Revolve Air aims to come with a unique and revolutionary rental space to improve the wheelchair service in international and national airports all around the world, and offering Revolve Air on a rental basis.The first prototypes should be ready for testing and certification by 2022.//.revolve-wheel