The Rimor Katamarano 5 is an family alcove camper that is perfect for a family.The car has both seating and sleeping places for 6 persons. At the front of the alcove, you have a large bed that can also be pushed in when it is not in use for an even greater sense of space.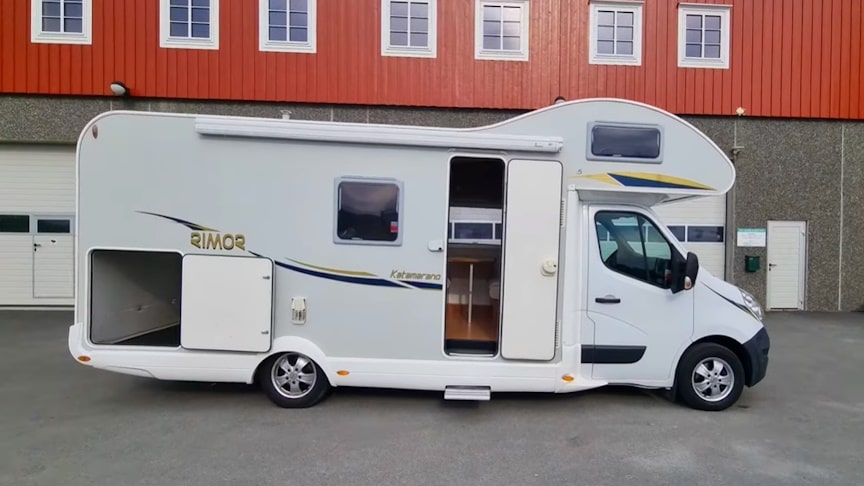 source.image: Bobilagenten AS
The seating group in the middle of the car can also be folded down into a large bed if necessary. In connection with the seating area, there is also a TV. In the back of the car you will find the last two sleeping places in a large double bed.
The bathroom feels spacious and has a separate shower which is very practical.A large garage with hatches where you have access on both sides of the car ensures that it is easy to load the equipment you need.
Advertisement
Outside, you have both a bicycle rack and an awning.The car is built on a Renualt Master chassis with 2.3L 150 hp.This Six berth has a great layout with a large rear garage which has been chequered plated with storage for wheels oils etc,this area carries 3 trial bikes or 2 MX bikes with also a hatch into the habitation area.The car's dimensions:Length: 731 cmWidth: 234 cm.