Anna & Jeff both grew up taking road trips with their families to visit exciting new places, & knew that it was a tradition they wanted to carry on as they started a family of their own.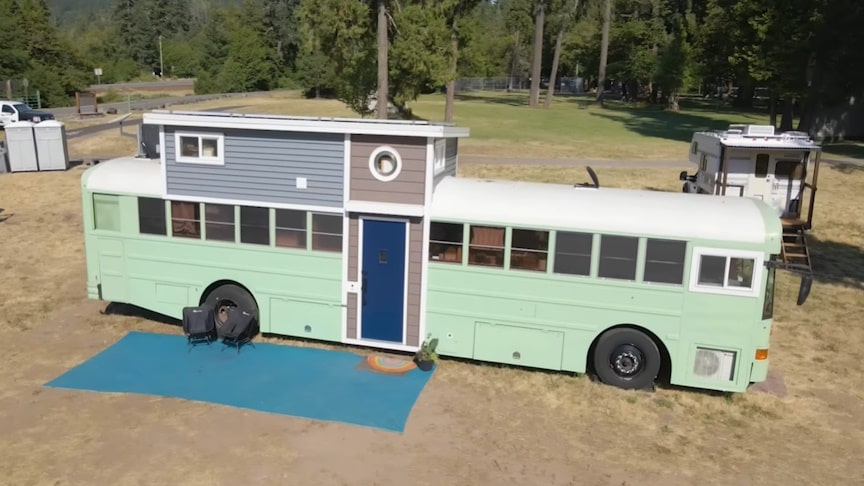 sourrce.image: Tiny Home Tours
Being a family of seven in a tiny home has presented challenges, but Anna & Jeff have found a way to make it work perfectly for them. Watch the video from Tiny Home Tours:
Their skoolie features a massive kitchen with a farmhouse sink, a washer/dryer combo, dedicated workspace, dinette, and living room.
Advertisement
The coolest feature by far though is their second story loft which serves as a bonus space for their kids. From front to back, this school bus tour is one-of-a-kind, packed with details you won't wanna miss!