The Rivian EDV (electric delivery van) is a battery-electric cargo vehicle built by Rivian exclusively for its investor Amazon, which will use the EDV for package delivery.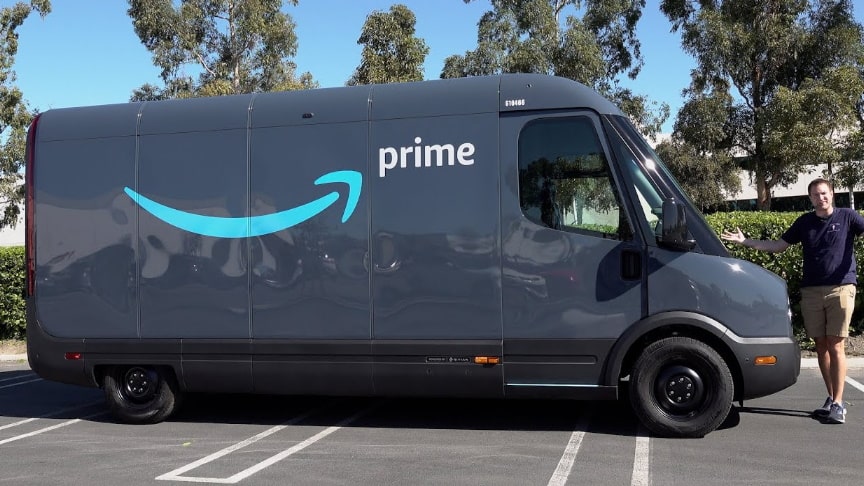 source/image: Doug DeMuro
Today I'm reviewing the Rivian Electric Delivery Van, which is an electric van that Rivian makes for Amazon. The Rivian electric Amazon van might just be the coolest van ever made — and today I'm going to review it.
I'll show you all the quirks and features of the Rivian Amazon van, and I'll show you all the cool innovations of this special van.The Rivian EDV700 has quite a car-like appearance on the inside. It features a sleek dashboard and fully digital instrumens.
Advertisement
Designed to carry 700 cubic-feet of Prime packages, the EDV700 is about the size of a standard gas-powered step van and is powered by two front-mounted motors.The EDV700 can travel 150 miles on a single charge.