The Rivian R1S is a truly amazing electric SUV, and today I'm reviewing it. I'm going to show you all the cool quirks and features of the R1S and show you what it's like and I'm going to get behind the wheel of the Rivian R1S and drive it to show you what it's like behind the wheel.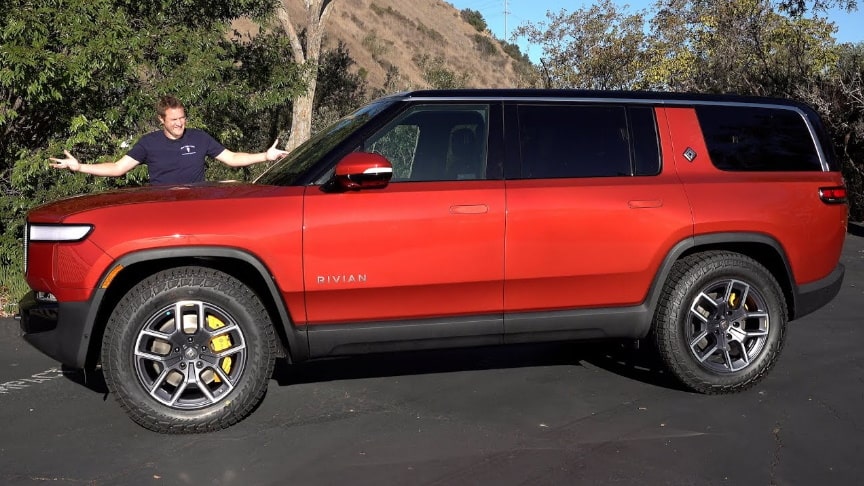 source/image: Doug DeMuro
It is designed to hold seven passengers and accelerate from 0 to 60 mph in 3 seconds, due to its 835 hp of power.It shares 91% of its components with the Rivian R1T.Rivian's flat, low center of gravity chassis makes it an "electric vehicle skateboard".
Each wheel has a separate Wheel hub motor, allowing a trailer load of 3.5 tons. The vehicle is equipped for semi-autonomous driving according to level 3 and designed for road traffic and off-road driving.The vehicle has an air suspension which allows for a maximum ground clearance of 14.9 in. Maximum wading depth in water is 43.1 inches, just over three feet.
Advertisement
The cabin of the R1S is a warm and inviting place to gather. With durable materials, versatile seating and abundant storage, it's built for whatever might happen when people do memorable things in memorable places.