The RoadPrinter is a divisible paving machine of 4, 5 and 6 meters which can pave a whole road with edge finishing at once. The machine can pave a road with a maximum width of 6 meters in once.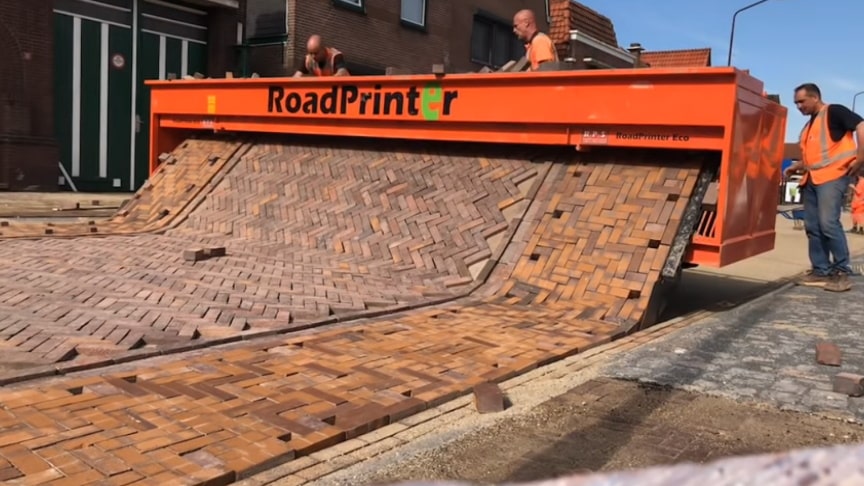 source/image(PrtSc): RP Systems
The road width is adjustable on the machine, allowing all widths from 1 meter to 6 meters to be paved. Also featuring our RPS LT75 Levelling Tray for screeding/ levelling the surface.
A RoadPrinter brick paver enables you to pave a complete stretch of road, between one and six metres wides, all at once.This includes laying the edges, so that your bricklayers will no longer have to do this manually, which is physically very demanding.
Advertisement
Tiger stone requires 1-3 workers on its platform to fill the machine's slot with loose bricks from the hopper. Next, standing at upright position, the workers vertically put the bricks in the required pattern.
As the machine slowly rolls backward, the bricks move down a slide, seemingly bending before falling into place. It's incredibly simple, which is probably why it works so well. And why others have built similar machines.The RoadPrinter is a leader in the mechanical brick paving industry.