Bob Maddox the Rocketman building the twin Viper valveless pulsejet engine powered go kart. In this first part episode I'm taking a Craigs list go kart and mounting one of my revolutionary new instant starting diesel powered valveless lockwood type pulsejet engine producing 100 pounds of thrust and mounting it and all the necessary components on the kart.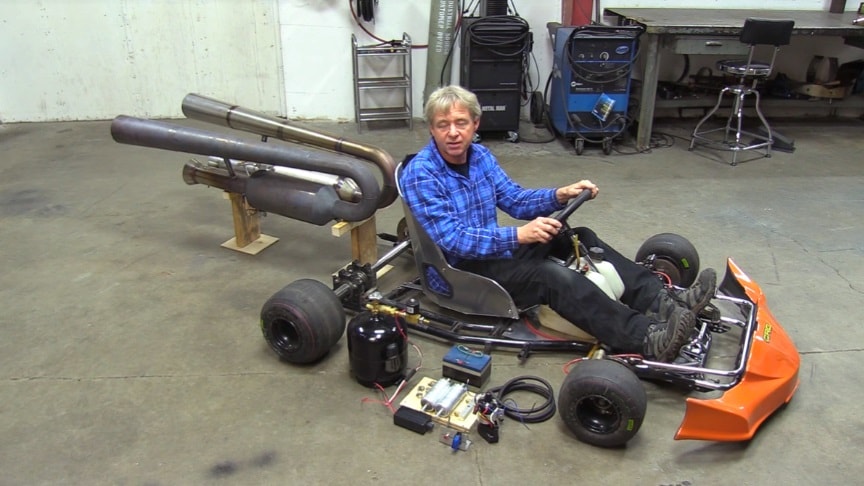 source/image: Robert Maddox
Bob's pulsejets are featured on some of the most elaborate show cars, motorcycles, and bikes ever built, and he has become one of the most prolific pulse jet designers in the world. Watch the video from Bob Maddox for more info:
Bob Maddox the rocketman running the instant starting 100 pound thrust twin Viper valveless pulsejet powered go kart. In this video I'm out on the road in Klamath Falls Oregon running the Twin Viper valveless pulsejet engine powered go kart I built.
Advertisement
Aside from the tires, rims and brakes, Maddox fabricated the entire Go Kart – including the jet engines – in his shop.Building custom-made rocket-powered toys may have started as a hobby, but it's become a supplemental business to his career
Robert is the worlds top pulsejet engine designer and builder of pulsejet engines and pulsejet powered machines, his pulsejet bikes have sold for over 25,000.00.