Rolls-Royce has started testing its F130 engine for use in the US Air Force B52 fleet, in anticipation of supplying 600 engines.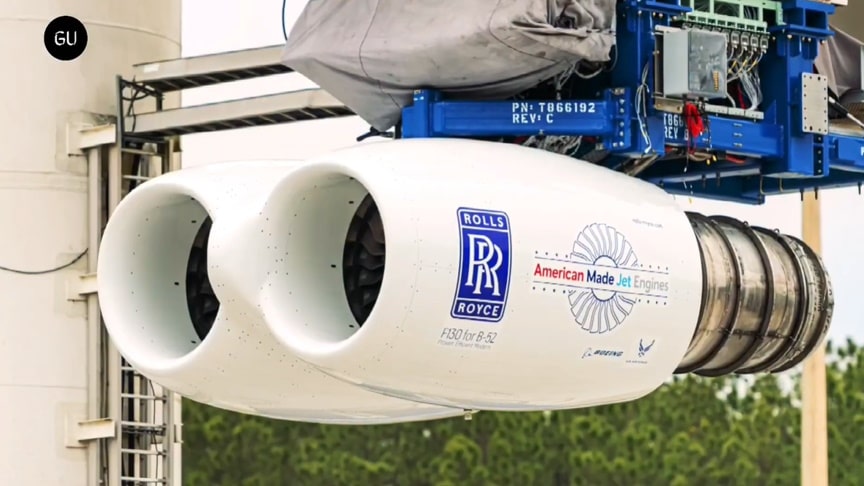 source/image: Global Update
The work is being undertaking at its outdoor test facility at the NASA Stennis Space Center, in Mississippi, as the US prepares to replace the existing powerplants in the bomber fleet.
The engine testing will focus on crosswind aerodynamic flow as well as confirming the successful operation of the engine's digital controls system. Early results from the testing have been very positive with additional test data to be analyzed over the next several months.
Advertisement
Rolls-Royce is collaborating very closely with the Air Force and Boeing, which is managing the overall engine integration and B-52 aircraft modernization program. The new engines will extend the life of the B-52 aircraft for 30 years. F130 engines are so durable they are expected to remain on wing for the remainder of the aircraft life.