Jesse works in mental health, focusing on children and families, and discovered that compact living was the ideal fit for her lifestyle. As soon as you walk inside the tiny house, you'll notice the enormous kitchen sink ideal for cooking and cleaning dishes.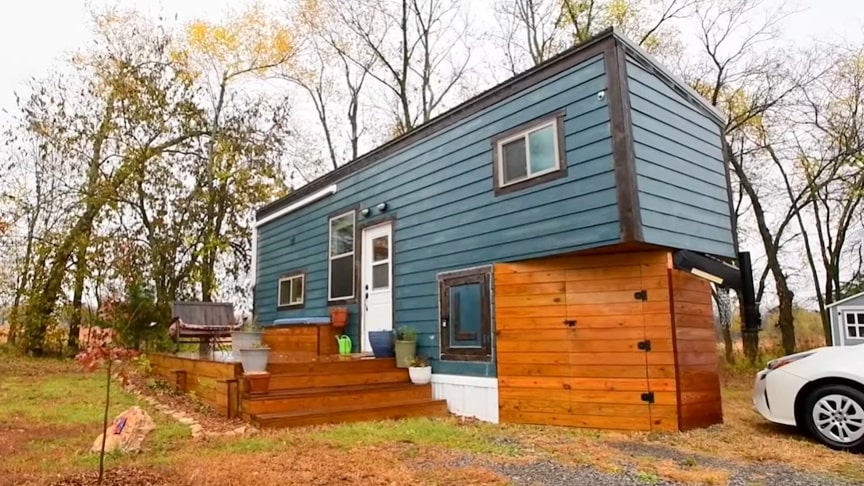 source/image: Tiny Home Tours
The home also includes many plants and a lot of windows for natural sunlight, which add to the homey and friendly environment.Jesse swapped out the dishwasher for a record player, which gives the interior more charm and personality.
There is a washer/dryer combo and a luxurious soaking tub in the bathroom, ideal for unwinding after a stressful day. To improve the comfort and convenience of her house, she also switched out the composting toilet for a flushing one.
Advertisement
Every step of the stairway to the upstairs bedroom contains storage, making the best use of available space. An antique dresser, a hanging closet, and standing space can be found in the plain upstairs bedroom. A kid-friendly second loft is also comfortable for visitors and meditation.