We all know Rolls-Royce Limited, right? The legendary British luxury car and aero engine manufacturer company founded in 1904! When most people hear the name "Rolls-Royce" they usually imagine about a super luxurious automobile that is affordable only by few. But luxury automobiles are not their only products.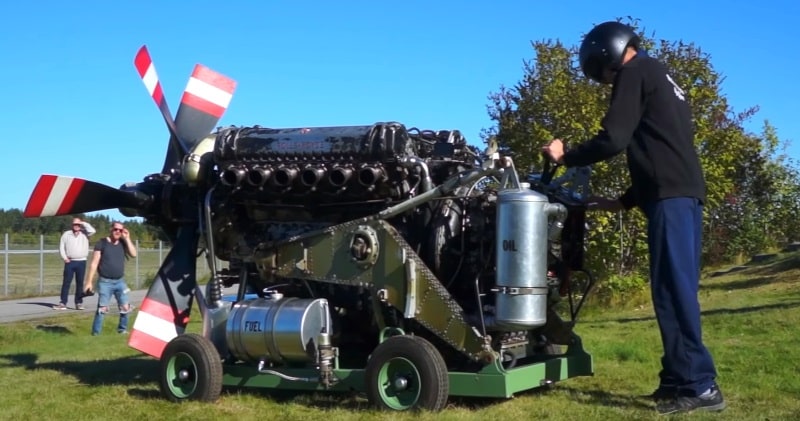 source: carvideos /image: Dan Thun
Today we want to share a fantastic video with you which demonstrates us one of the coolest products of this world famous company.Watch the video to see how this monstrous engine runs and enjoy its pleasing sound!
The Rolls-Royce Griffon is a 60-degree, V-12, liquid-cooled aero engine with 37 litre capacity. It is specially designed to be able to make 2490 horse power.
Advertisement
2-speed supercharger, mecanical fuel injection, water/methanol injecton at high boost level.Weight:981kg / ~2000lb.Max power: 2490hp / 6800Nm of torque!!Designed: 1938-40, produced 1940-55, totally 8108 engines.Not many engines are still around, this is the only static RR Griffon in entire Scandinavia.