Amazing Motorcycle RIDE with steam engine. Motorbike built by Sylvester Howard ROPER in 1869 year. One such machine was demonstrated at fairs and circuses in the eastern US on 1867.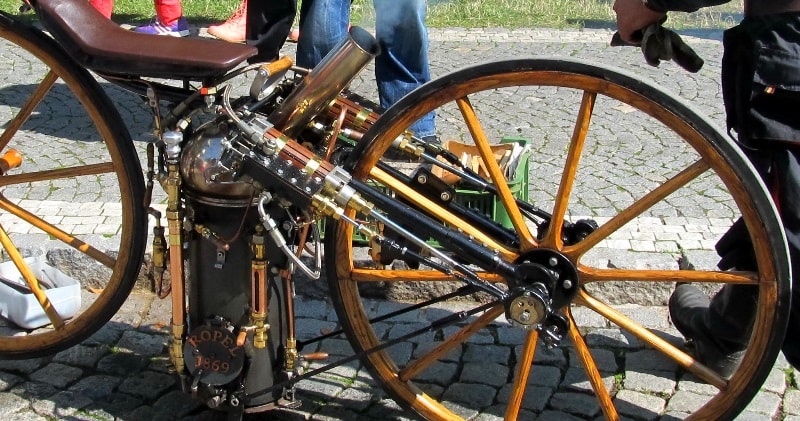 source/image: WildlyFunny
It is believed to be the oldest existing American motorcycle. With its forged iron frame and wooden wheels, it resembles a velocipede, a popular bicycle of the late 1860s. The saddle served as a water tank for the boiler, which was heated by a firebox that burned charcoal.
Twisting the handlebar controlled the throttle and brakes. Roper built several other steam vehicles, including another motorcycle in 1895, but he died just before the motor vehicle manufacturing industry got underway.
Advertisement
When turned forward, the throttle opened, and when turned backwards it applied the spoon brake on the front wheel.The seat doubled as the water reservoir; or the water tank can be described as saddle shaped.A hand pump transferred water from this tank to the boiler.