One connector for all conveying tasks with round link chainsThe new RUD chain connector UKS is versatile in combination with the round steel link chain and replaces the connectors RSP, VK and FL. This means less storage for you and a reduction in your total cost of ownership.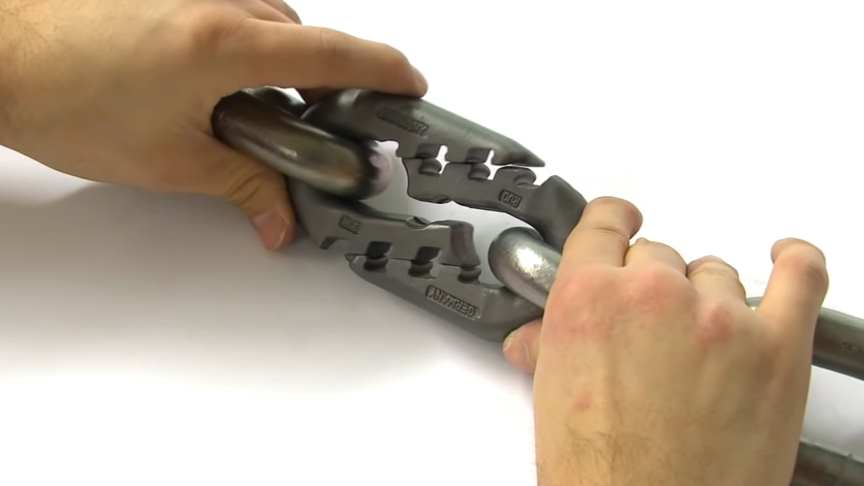 Easy and quick installation by a single person significantly reduces downtime caused by installation or repair of all types of conveyors.
The application hardness of the UKS connector corresponds to the quality R80 to R160. The increased tooth cross sections (and the splitting of the cross section of the connecting teeth) serve for a safe power transmission.
Advertisement
To avoid damage when driving over the sprockets, the lock shape of the chain link width has been adjusted.
1. Turn the locking pin out of the connector through
90° by means of a hex-wrench
2. Insert the connector shackles into the chain
3. Hook in the toothing
4. Insert the locking pin fl ush into the connector. Be aware
of the position of the cam – in parallel to the flights of the inner sides of the connector schackles.
5. Turn the locking pin through 90° by means of a hex
wrench. When turning you must feel a hard point in
order to positively locking the pi