Rudge Whitworth Cycles was a British bicycle, bicycle saddle, motorcycle and sports car wheel manufacturer.With introduction of the multi gear Rudge was far ahead of the competition.They won the 1914 TT with this system and were subsequently barred from certain speed events because of their "unfair headstart".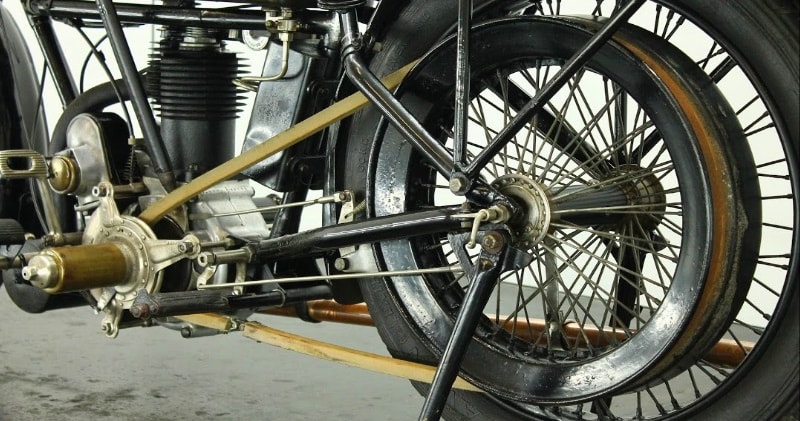 source: yesterdays /image: classic-motorcycle
The factory turned these "barred" logo to their advantage in a clever advertising campain. The multi gear principle is based on the possibility to vary the diameters of both front and rear pullies.
By moving a long handle alongside the petrol tank about 18 different gear ratios can be selected.While on the move the rider can choose the speed that gives most engine torque and subsequently raise the speed by changing the gear/ratio with the "multi-handle" without actually raising the engine rpm.
Advertisement
A remarkable experience when being out on a Multi for the first time, The engine is a 500cc inlet over exhaust type.The machine is in good original condition and runs well.This Rudge offers the rare combination of vintage high technology and superb riding comfort.