A Korean company that specialises in guardrail systems and traffic cones has developed a new barrier system that incorporates rollers to absorb impact and steer vehicle back into the traffic.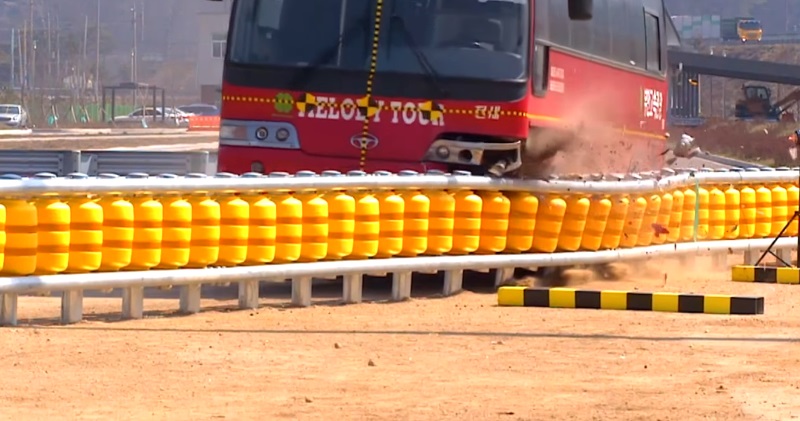 source/image: ETI Ltd,. Official
The rolling barrier system is designed to do more than absorb impact energy, it converts that energy into rotational energy which propels the vehicle back into its lane instead of through or into an immovable barrier./ksiglobal
The key to its effectiveness is the energy from an impact being absorbed and then deflected into the barrier and converted into rotational energy along the barrier.
Advertisement
This key lifesaving feature has enabled the barrier to perform exceptionally well in the stringent MASH testing, which additionally delivers its ability to survive moderate impacts and consequently require little or no repair or replacement./ksiglobal
The superior performance has been achieved because of its advanced design elements:
Roller absorbs initial collision shock, which converts to rotational energy
Front rails absorb second shock
Back rails absorb third shock
Metal pipe inserted between the rails to strengthen the post
Frictional rotating stopper boards installed to the top and bottom of the rollers act as clutch plates to decrease speed