SAM is a bricklaying system designed and engineered to make the process safer and less physically demanding. The first commercially available system of its kind for onsite masonry construction, SAM has been increasing on-site productivity for nearly 10 years.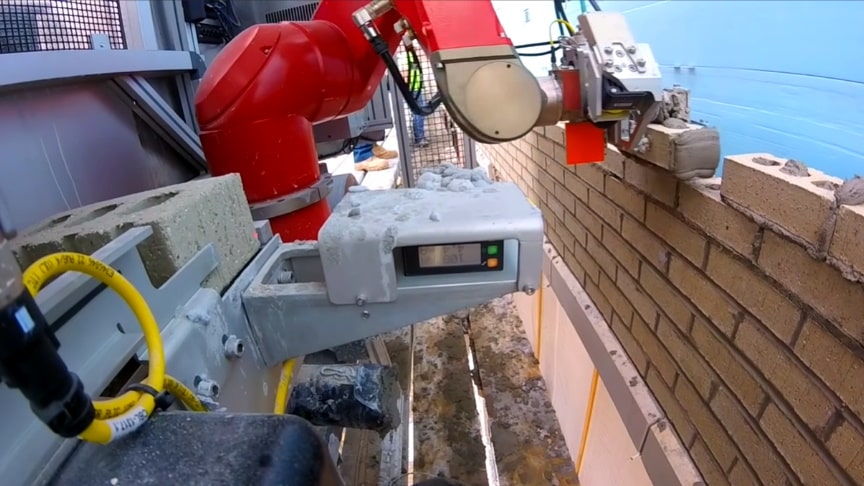 source/image(PrtSc): Construction Robotics
SAM the bricklaying robot working alongside masons from Heitkamp Masonry on a construction project in Rolla, Missouri.SAM works alongside masons to install bricks, making the humans' jobs less backbreaking. It is designed to increase productivity and reduce heavy-lifting burdens on construction crews.
Masons set SAM up and work alongside it, continuing to use their knowledge and skills while letting the robot handle the repetition and physical labor.SAM is ready and willing to lay 3,000 bricks per day, using its combination of a conveyor belt, robotic arm, and concrete pump.
Advertisement
The robot can handle the repetitive task of laying bricks while the masons can focus more on quality control and working on other facets of the wall. The mason will continue to own the site setup and final wall quality, but will become more efficient with the help of SAM. BENEFITS OF SAM: Designed to work WITH and as an EXTENSION of the mason,Greater consistency with lower installed cost (50%+ labor savings),Increase output by 3-5x while allowing workers to focus on quality..construction-robotics