Small Coaxial Helicopter SCH-2A is one of the lightest manned coaxial helicopter in the world and is compliant to US FAR Part 103 Ultralight Vehicle rules. With the required care SCH-2A helicopter will provide you reliable and enjoyable flight for a very low operational and maintenance cost.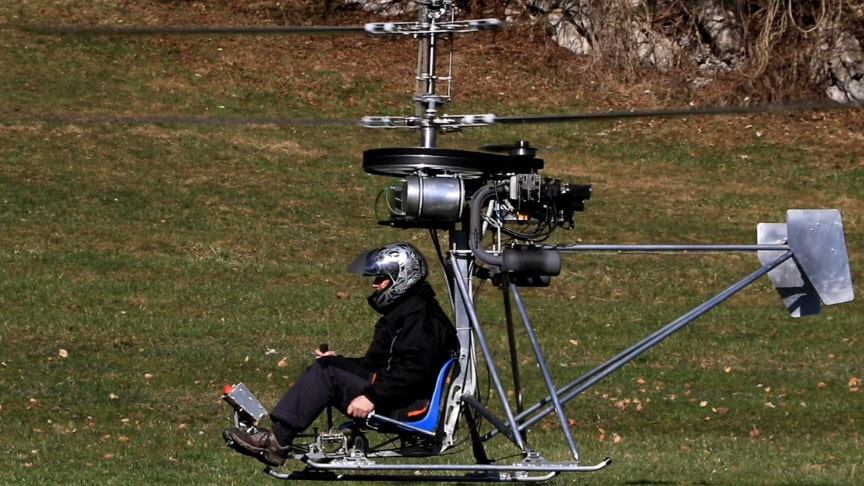 SCH-2A is a innovative coaxial helicopter developed and tested for more than 10 years.The SCH-2A boasts very good flight characteristics including effective autorotation.
Vertical thrust is achieved by collective blade pitch control of both rotors. For directional control cyclic blade pitch control of both rotors is used. Yaw control is provided by moving tail plates. For vertical thrust, direction and yaw control, SCH-2A helicopter is equipped with standard helicopter command inputs.
Advertisement
Small Coaxial Helicopter SCH-2A is powered by proven Fiate MZ202 two cylinder, dual ignition, two stroke gasoline engine. MZ202 engine can provide more than 60Hp/44kW of power at 5800 rpm what is nominal engine rotation speed on SCH-2A helicopter. Full Fiate MZ202 engine package with electric starter, electric generator, dual ignition, exhaust system and modified fan cooling system weights only 30kg/66lbs.