Berkeley Lab scientists have developed a way to print 3-D structures composed entirely of liquids. Using a modified 3-D printer, they injected threads of water into silicone oil — sculpting tubes made of one liquid within another liquid.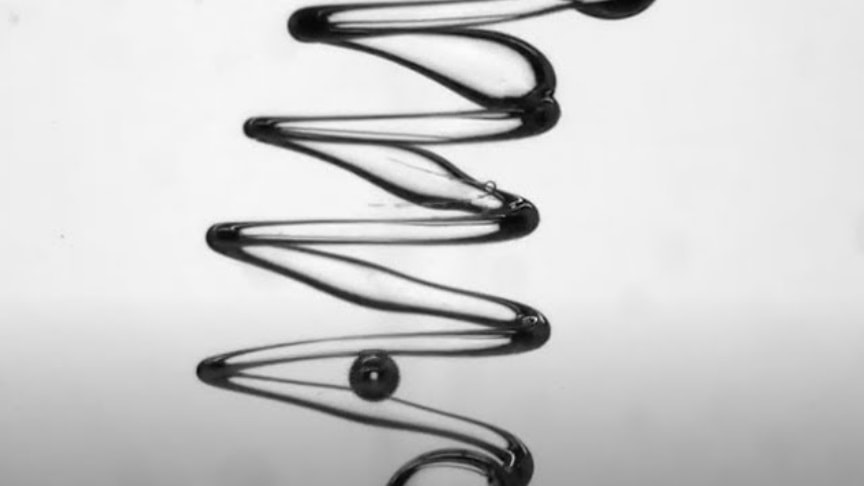 source/image: Berkeley Lab
They envision their all-liquid material could be used to construct liquid electronics that power flexible, stretchable devices.//Berkeley Lab
The scientists also foresee chemically tuning the tubes and flowing molecules through them, leading to new ways to separate molecules or precisely deliver nanoscale building blocks to under-construction compounds.
Advertisement
The water that was injected was seeded with gold nanoparticles while dispersed polymer ligands were added to the oil. Ligands are a group of atoms that bind to a metal atom. When the gold-flecked water and polymer tainted oil are combined together, the ligands are pulled and bound with the gold nanoparticles, the resultant was a cloak of nanoparticles around the water which was stopping the water from breaking into drops./read more: Berkeley Lab