While Lexus says the 467-hp V-8 coupe will hit 60 mph in "less than 4.5 seconds," the hybrid will pack significantly less horsepower—113 fewer, to be exact—and so we're thinking that Lexus's sub-five-second zero­-to-60-mph time for the 500h might be a bit optimistic.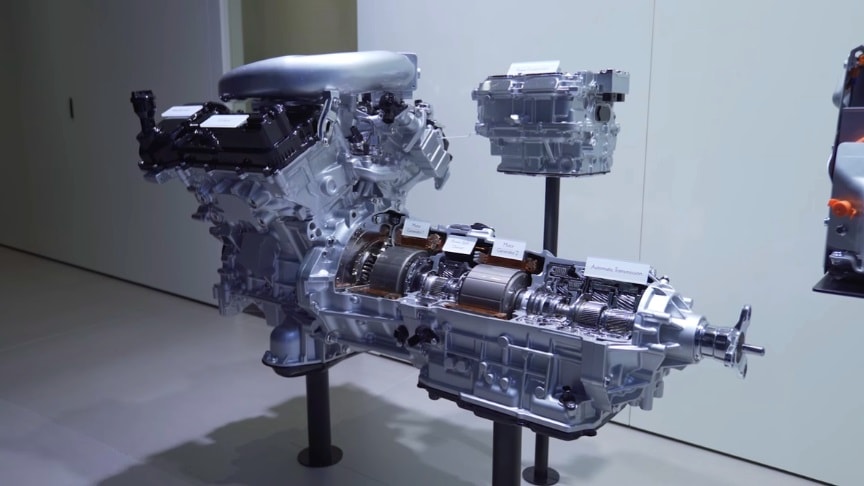 source/image: Lexus UK
The LC 500h is powered by a Multi Stage Hybrid System.This new technology adds a new automatic transmission to the established attributes of Lexus's full hybrid powertrain to deliver the sharpest and most refined drive, with much stronger and direct acceleration.
The Multi Stage Hybrid System amplifies engine and motor output due to a new multi stage shift device, which changes the output in four stages in order to utilize the engine speeds across the entire speed range. The speed range has also been expanded to a maximum 6600 rpm.
Advertisement
The internal-combustion portion of the powertrain is an Atkinson-cycle 3.5-liter V-6 rated at 295 horsepower and 348 lb-ft of torque; the remaining 59 horses come courtesy of the larger electric motor/generator in the Multi Stage transmission./Lexus UK