The Scorpion II TMA from TrafFix Devices is the world's first MASH Tested, Passed, and Eligible Truck Mounted Attenuator. After 17 years on the road, over 2,000 documented impacts, and thousands of lives saved across the globe, the Scorpion TMA's Patented design is the safest and most reliable Truck Mounted Attenuator available today!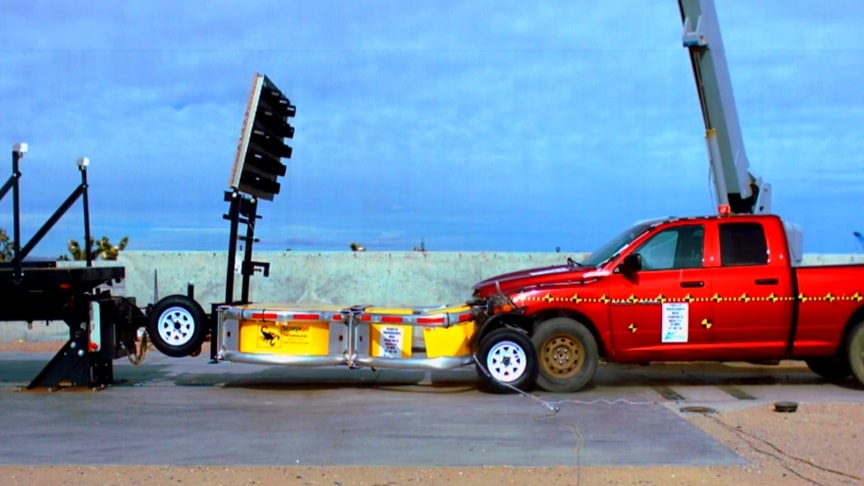 source/image: TrafFix Devices
The Scorpion II TMA's open cartridge design reduces wind resistance and increases fuel efficiency when deployed on the job site and when traveling at highway speeds. Each energy absorbing cushion has an Aluminum honeycomb core that is enclosed by aluminum powder coated box module that provides maximum durability and longevity.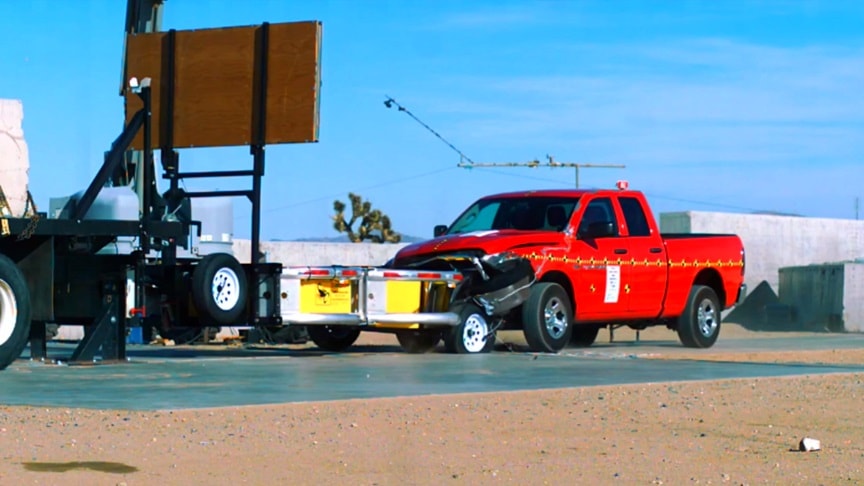 source/image: TrafFix Devices
The Scorpion II is equipped with omnivolt LED brake, directional, signal and running lights to further enhance advanced warnings to drivers.When impacted, the Scorpion's modular design crushes in progressive stages, which reduces the impact forces on the vehicles occupants and results in lower repair costs and easy parts replacement.
Advertisement
The curved side rails are made from corrosion resistant aluminum tubes and offer full width impact protection along the entire length of the Scorpion II by safely redirecting the impacting vehicle away from the deadly "coffin corners" at the rear of the truck.
When fully deployed, the Scorpion II TMA is only 13′ (4 m) in length, compared to other manufacturers units which are over 19′ (5.8 m), thus giving the Scorpion II the shortest overall length of any MASH Eligible Truck Mounted Attenuator on the market. This shorter length reduces incidental impacts and repair costs while still providing the best safety and reliability you have come to expect from the Scorpion line of crash attenuators.