Scorpion P6 is a three-wheel road legal vehicle with a 600cc Kawasaki sourced ZX6R motor and a 6-speed manual transmission under the hood.The Scorpion P6 was created with the ultimate performance enthusiast in mind. It is US street legal as a motorcycle, but offers the driving experience of a super-exotic sports car.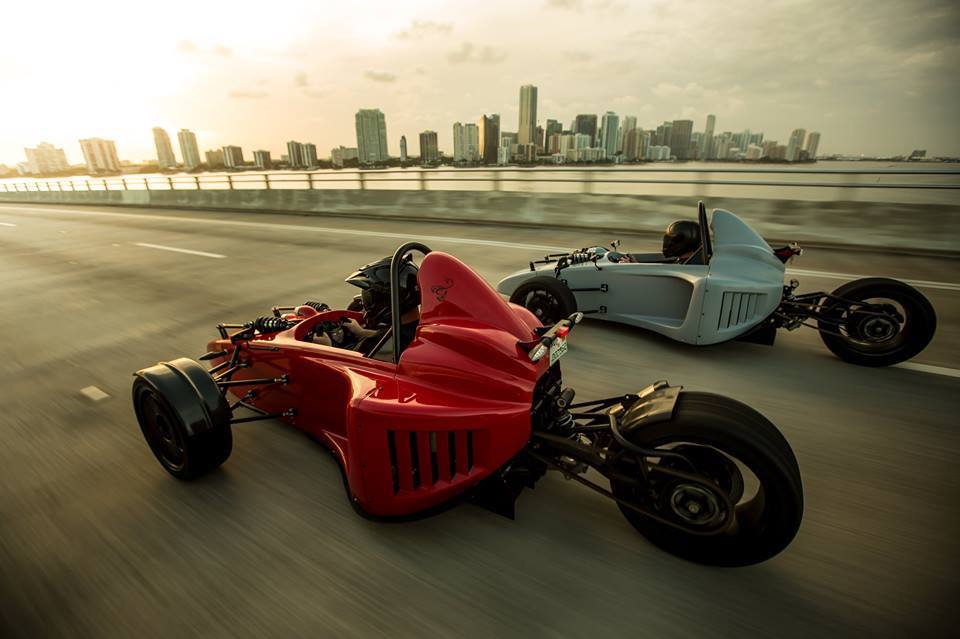 source/image: Scorpion Motorsports
The high-powered racer is built by Scorpion Motorsports. The wheels look like something that Batman would be pleased with and it looks like something just off a Formula One track.
The P6 consists of a steel tube space frame with an aluminum semi-monocoque and seating for one, complete with steering wheel and sequential shifter (electronic paddle shifting is optional).
Advertisement
It has no roof and no doors, but to require them would be to miss the point: The P6 is used similarly to a motorcycle, making its titling status apropriate. Its primary use is to have fun on a nice day, not to take grandma to the market.
Two big tires up front containing Wilwood brakes have no problem slowing the 725-pound Scorpion, though the rear one has a much harder time corralling the 126 horses put out by the standard ZX-6R engine, in first gear anyway—a struggle you can hear clearly from a couple blocks away.According to reports, it can blast off 0-60 times in the 3.5-second range no problem.