A completely new kind of travel experience, The Screecher™ is an environmentally friendly, solar power-assisted pedal cycle that accelerates from zero to 15 m.p.h. in FIVE seconds. Time to get going? No problem!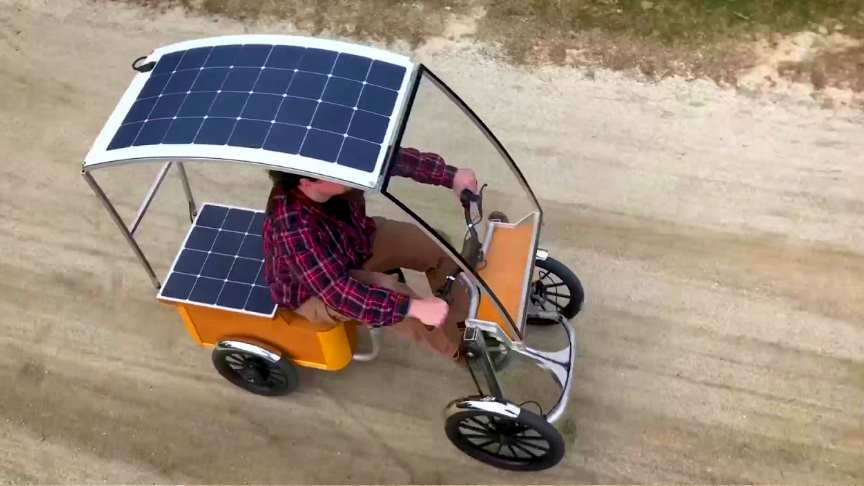 The engineering design is elegant, functional and simple, green and an affordable form of transportation. This mobility device is the next wave of lightweight commuting methods that will become popular everywhere. From the streets of San Francisco, to Florida's retirement communities, all the way to the mountain regions of China.
It has a 12.8Ah 48V lithium-ion battery, which can be charged simply via a wall outlet. It is able to achieve a full charge in just 6 hours.The Screecher™ is propelled in multiple different ways: pedaling, by two electric motors, or a combination of both.
Advertisement
In the latter instance, the amount of motor assistance is user selectable. Each charge clocks in an impressive 20 miles, or as many as 35 miles in the pedal-assist mode.// SUNOX
Specifications
One 12.8ah 48V lithium ion battery
2 x 350W motors (500W peak)
100W Solar Panel
Rear-view mirror
Safety flag
LCD Display (Odometer, pedal assist levels, cruise control, speedometer, battery charge level)
Regenerative braking system
Parking brake
Cruise Control