If you're feeling jealous of those rework factory workers with their fancy IR soldering stations, head on down to the hardware store, pick up a gooseneck lamp, a 100 W halogen spotlight, and some welding goggles. And maybe a fire brick. You really don't want your desk going up in flames.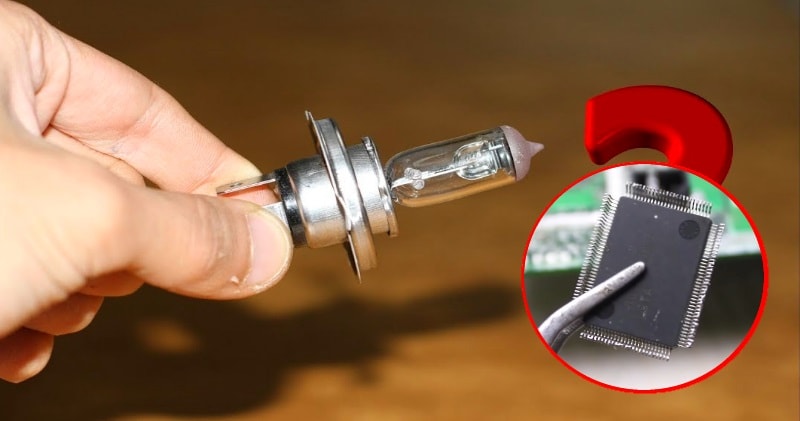 image : Kasyan TV
Holding the reflector-backed halogen spotlight bulb close to circuit boards allows one to pull BGAs and other ornery chips off after a few minutes. Voila.That's interesting. Holding onto the lamp will be difficult during this.
Also, be sure to never touch the glass surface of the bulb with bare skin because the grease from your skin that is left on the glass will have a tendency to smoke and burn.The reasons that the IR filter is a waste anyway, since the luminous efficiency of halogen lights is so low: around 3.5%. And that means 96.5% heat!
Advertisement
But there's still a lot of light streaming out into a very small area, so if you're going to look at the board as you de-solder, you're really going to need a pair of welding goggles. Without, you'll have a very hard time seeing your work at best, and might actually do long-term damage to your retinas.